A visually impaired child stirs emotions as she prays fervently for the Labour Party presidential candidate, Peter Obi, to win the 2023 election.
The general elections which kicked off on the 25 of February 2023 leave many in a state of anxiety as the collation of results continues across the country.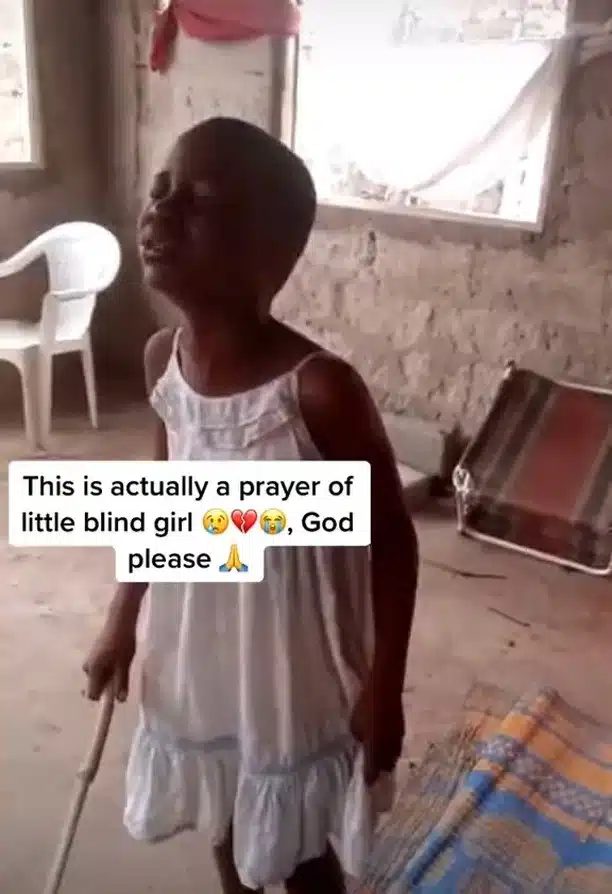 A young child, however, is seen in a trending video crying out her eyes while praying for Peter Obi to win the election.
Social media users have a massive reaction to the video, expressing their thoughts and offering prayers that God would answer the little girl's wishes.
Reactions to the visually impaired child's prayers
@BrownShugacreamy said, "Dis is so touching!😩😩From ur mouth to God's ears! Amen🙏🏽😢".
@prettybliss08108069 said, "God have mercy 😭😭😭😭😭😭😭😭😭".
@portablequeen2 said, "Not me crying 😭 🙏🙏 peter Obi most win".
@zara_atara said, "God why save us I thought you love this nation my heart is broken 💔 😢 😔".
@Esther love said, "I can't believe am crying right now 😭God hear our prayers".
@AngelJennyBoss said, "I can't control my tears 😭😭😭😭 God pls com 2 our help us answer the prayers of dis innocent child 🙏🙏🙏🙏🙇🙇🙇".
@user3447662926202 said, "Amen and Amen 🙏🙏😭😭😭😭😭 God please help us 🙏🙏🙏".
Watch the video below …