A husband has responded after a critic questioned why he is the one cooking in his wife's presence.
The husband had gone on the social media platform X to share a video of him showing his wife how to make pap.
While many hailed his skills, one X user questioned why he is the one teaching "a grown woman" to make pap and if they are indeed married.
The husband hit back, writing: "Yes, to both questions. I do the cooking. You can check my media for more cooking videos. I work from home and she goes to the office. I naturally have to make the food for our little daughter and for her to have something to eat when she gets back from work."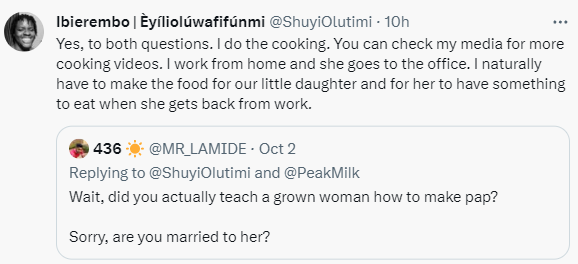 Other X users also joined him to slam the critic and the husband explained that he responded to "break down stereotypes".
His wife also commented and thanked him for complementing her weak side.