A Nigerian man has been left heartbroken as his girlfriend breaks up with him four days after they celebrated their anniversary.
The man identified as @frankiemindset on X had celebrated their relationship anniversary on the micro-blogging platform on September 1st.
Unknowingly to him, his partner was already gearing up towards dumping him.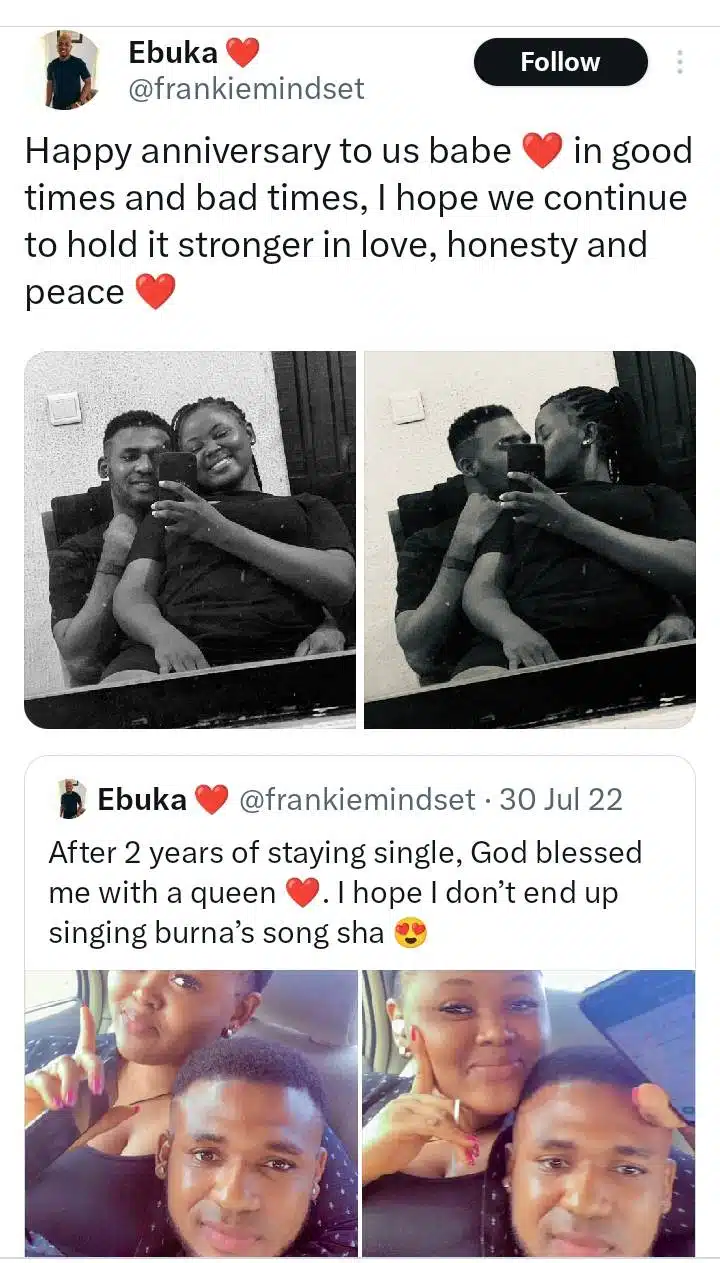 On the 5th of September, the girlfriend notified him, in a break-up message, that she can no longer continue with the relationship because she's lost herself in it and needs time to recover herself.
She added that she wants him to forget about everything and stop wasting his time and energy on her.
The guy who shared the screenshot of the message however alluded that she had cheated on him.
He wrote …
"We thank God for life. 🙏🏻 Back to the street ❤️ ooh! And also please never forgive a cheating partner, you may get punished ❤️"
See post below …