At her place of employment, a new, unnamed maid was involved in an incident that came to light. Unaware that a CCTV camera was present, the maid was seen acting inappropriately in the kitchen.
On three separate instances, she was observed urinating into a cup from the plate rack and emptying the contents into the kitchen sink.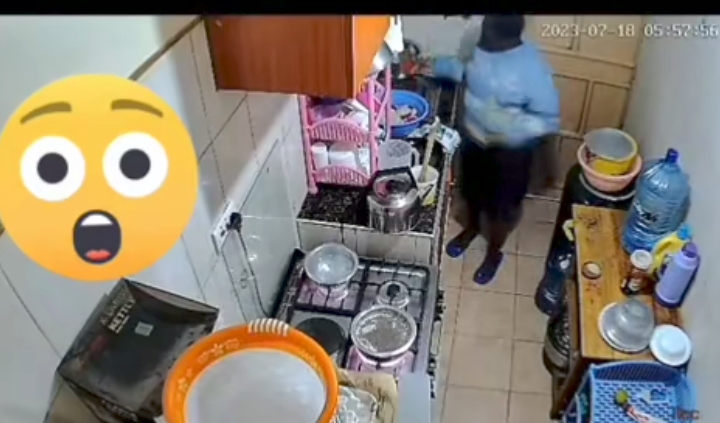 She had no idea that the film of her activities had been taken and broadcast to the world.
The footage has elicited reactions online;
See some reactions below:
@Atuhurra: "Jessssuuuu."
@Eswine Reigns009: "she had an internation."
@Nantume Hajarah: "She was just lazy Bambi and some still have that villagelisms they have to just educate her."
@Brighton Kalibala: "she is just dirty nothing ill she is planning."
@Luke & Patience: "She needs to be educated about tidiness, sikyo mummy."