A Nigerian woman, Chidimma Amaechi has given birth to a set of quintuplets (five babies) after waiting on the Lord for eight years.

The native of Ebonyi state delivered safely at Life Hospital Awka, Anambra state and there was jubilation amongst family members.
Chidinma, a ex-member of the National Youth Service Corps was said to have delivered three boys and two girls at the hospital.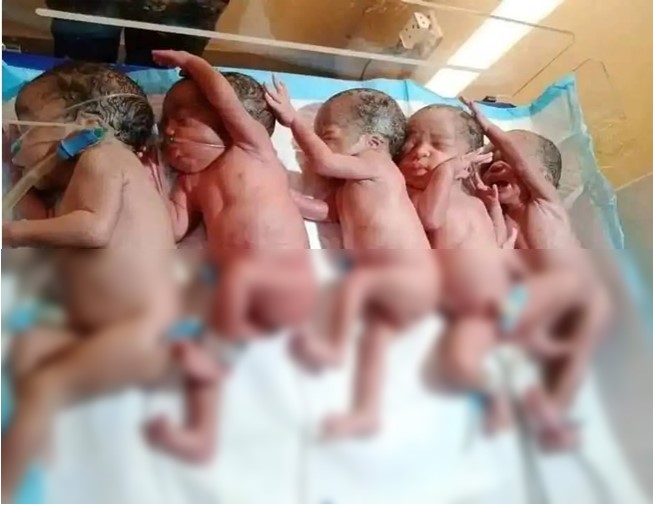 Sadly, it was gathered that the young woman's husband, Mr Joseph Amaechi ran away when realising how many kids he fathered at once.
However, friends and relatives have since taken to social media to announce the miracle birth and also congratulate the couple.
A Facebook user, Maryjane Chioma Agulonu said; "Congratulations girlfriend after 8 years of waiting. God is too faithful to fail."
Okoye Ifeoma Obi wrote; "Women are strong mehnnnn, once→→→ Five Babies at once. Omo I tap ooo, na just two I want oo AA
This is a Good News Coming Out Of Anambra State. Congratulations to Chidimma Amaechi who delivered Quintuplets in Awka to the glory of God
She delivered 3 boys and 2 girls at Life Hospital Awka, Anambra state. This is worth celebrating."