Popular media personality, Leo Dasilva has highlighted some very vital point when it comes to helping people.
According to him: "You deserve to enjoy the money you make. You can help people with it but don't forget to help yourself. You can't pour from an empty cup"
Post below….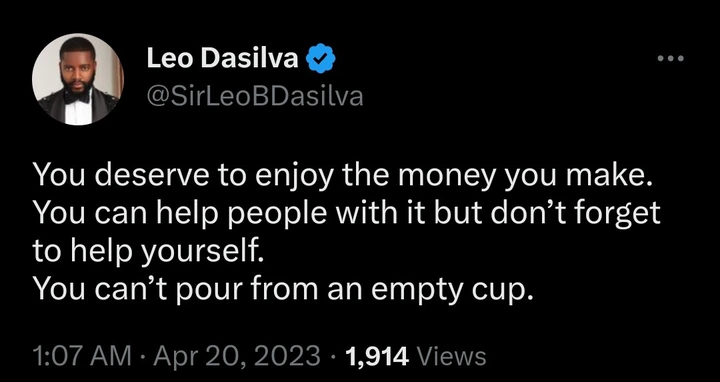 While giving is an important part of life that many would agree showers blessing on us, the reality star us definitely saying that it is important to be prudent while giving, hence one doesn't give to a point that he or she becomes broke, hence it is for you not to give out all your funds to the point that yourself have nothing, which means you would not be able to give again, as you have nothing to spare.