Fans of actress and movie producer, Funke Akindele who is the deputy governorship candidate of the Lagos state's Peoples Democratic Party (PDP), which has Olajide Jandor as its Governorship candidate, have begun asking questions on the whereabouts of the two politicians.
Tontrends reports that the two political candidates who have been actively campaigning ahead of the gubernatorial elections have for the last 24 hours been silent on social media, thus getting many of their fans worried.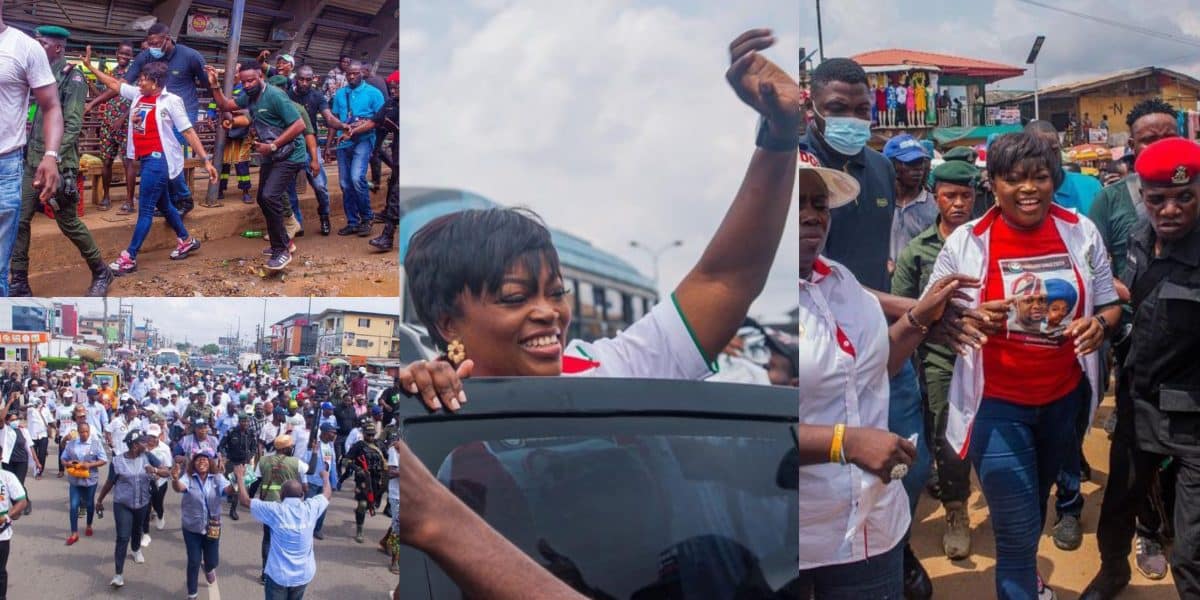 No word has been heard of and from them, and neither have photos of them carrying out their voting rights at their polling units today, March 18, 2023, surfaced online.
"Where is Funke Akindele? I have not seen Jandor too voting today. I hope all is well with them" One Monica wrote on Instagram
"I don't know why PDP's funke and jandor have accepted defeat by keeping mum for days now, they are supposed to fight to finish and continue to campaign hard even if its APC and LP that many are talking about mostly on social media" one Folake wrote