Mary Remmy Njoku has reacted to unconfirmed reports that Achraf Hakimi's wife will get nothing in the divorce because the footballer allegedly has all his assets in his mother's name. 
The ROK TV boss said that it is understandable that Hakimi's assets are managed by his mother because he is still a boy and "there is no sane African mum who will let go completely of her teenage child." 
Mary added that Hakimi's wife should have waited for him to become older before marrying him or she should have made her own money.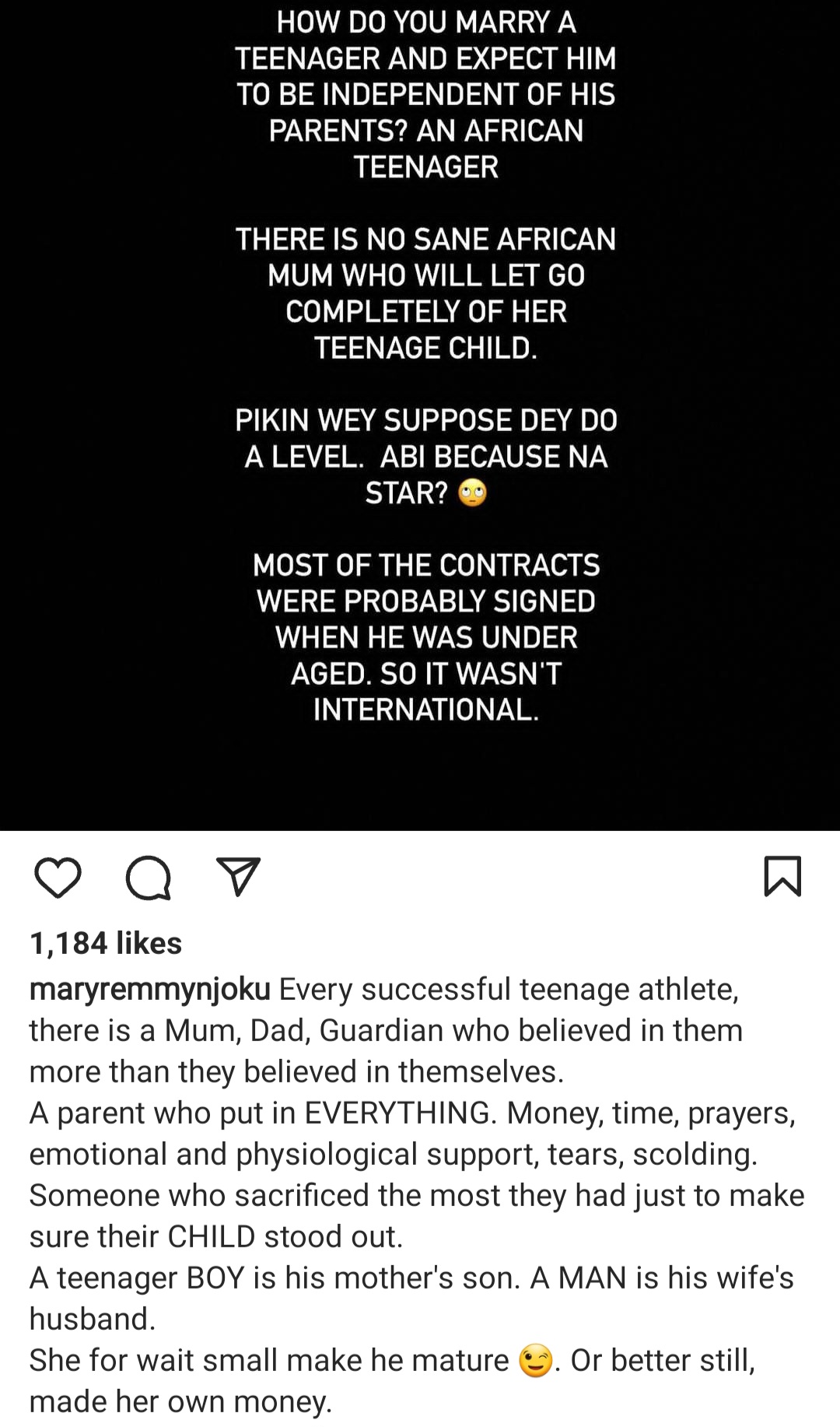 Reports that Achraf's wife, Hiba Abouk, is asking for half his asset has not been confirmed. The rumour only started flying around on social media. 
Hiba Abouk is a 36-year-old Spanish actress and model. She was once referred to as the richest Spanish actress. 
Hiba is 12 years older than her husband Achraf Hakimi, 24. They share two sons. 
They are currently in the process of getting divorced as Achraf Hakimi battles a rape case. 
He is accused of raping a 24-year-old lady in his home in Boulogne, Paris, on Feb. 25, while his wife and children were on holiday.