Adeshina Olayinka, popularly known as Khadi, a popular vendor in Ibadan has been found dead in a hotel in Ibadan.
According to reports, Khadi was allegedly used for ritual inside Wetland Hotel, Akoko, Ibadan, Oyo State capital.
Khadi was reported dead as she had earlier lodged with an unidentified man.
It was gathered that Adeshina Olayinka told her friend that she wanted to visit someone at Wetland Hotel on Wednesday night, then on Thursday, the man checked out early in the morning.
The receptionist called Olayinka to confirm her safety before allowing the man leave. She picked and told the receptionist that there was no cause for alarm and she will checkout soon.
Few hours later, the receptionist went to knock on her door to remind her it was time to check out,
The hotel manager opened the door and her lifeless body was found lying on the bed.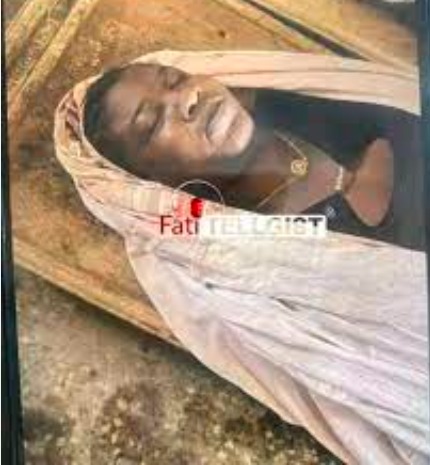 A source claimed she was used for ritual purpose.
Meanwhile, the hotel management has issued a statement on the incident, assuring it's guest and general public on their safety and assured that investigation into the case is underway.
Post below….