A handsome Nigerian man has caused a buzz online as he shows off his alleged livelihood as he laments how people assume that he is into fraud.
The young man seemingly wanted to clear the air on his means of income and decided to show off his true hustle on the internet.
He shared a video reel which showed him looking fresh at the beach and noted that some people assume he is into fraud because of the kind of lifestyle he is leading.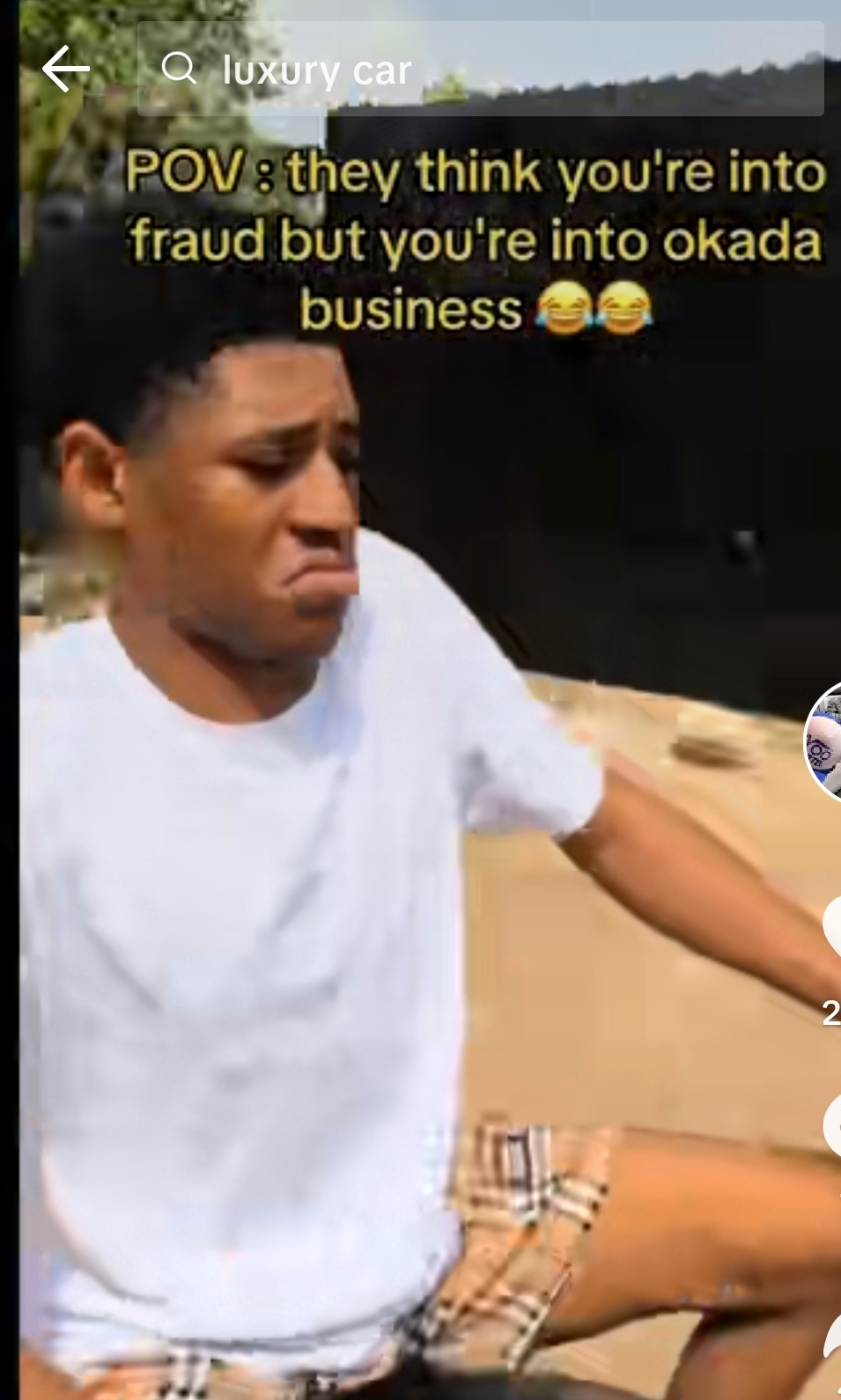 A subsequent scene in the video reel showed him driving a motocycle and he claims that it is how he makes his living by being an Okada man.
Man shows off his hustle.
The young man could be seen driving the Okada while being hailed by his friends who apparently recorded him doing his real business.
Netizens have reacted …
Mirakel🍫 commented: "Nd na so okada men Dey always keep face 😂😂😂"
yesambaby🦋 said: "make I Sha rush go tell triple say i don find my crush 😭😂😂😂"
Dee🫶🏽❤️ remarked: "Only you Okada and makeup business 🤔"
D. prisca stated: "😂😂😂which country you Dey drive the Okada come fresh cause I will like to join your union"
💛Becky💛 reacted: "I no believe you oo😩"
Watch video below:
https://vm.tiktok.com/ZMjQgY7r1/