Deborah, the newlywed daughter of Pastor Paul Eneche of Dunamis International Gospel Centre, has flaunted her wedding ring while sharing her Sunday outfit on Instagram moments ago,
Sharing photos of herself in her Sunday outfit and her spouse, Deborah Eneche revealed what she learned in Church and prayed for her followers.
"Suited up, 3 things I heard in church today
1.) If the Bible were to be written again with my narrative in it, what would I be known for? I will strive to ensure that my identity is God. May I never stop chasing after you Abba? No matter how far you take me.
2.) Vote for a leader with compassion for the weak and vulnerable. Enough said!
3.)There is a grace for provision for God's people in this season of scarcity. God's servant prophesied it over us and God will honor His word as our Jehovah Jireh.
I feel like my life has been heavily impacted today." she wrote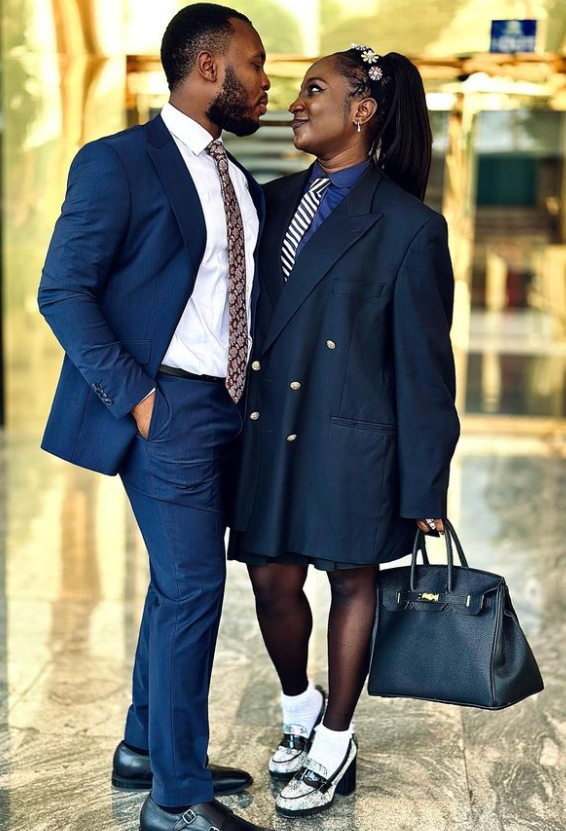 Interestingly some of her followers were quick to notice the wedding ring and it was estimated to be about N10 million.
One Segun Ben-Ajayi disclosed that the ring is a platinum 1.00ct Emerald cut diamond shoulder engagement ring that costs 10,000 pounds and when converted to Naira is about N10million,
Post below…