The 28-year-old season 5 Big Brother Naija reality show contestant, Tolani Shobajo Better known as Tolanibaj has revealed she wants a man who is a provider and not one who would be splitting bills with her.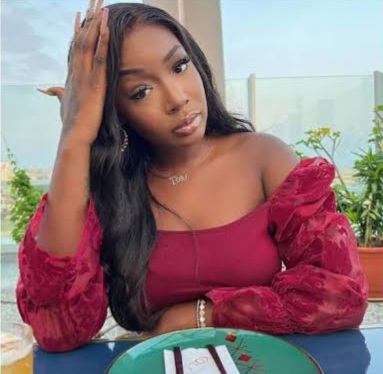 Tolanibaj made this revelation on a video she posted on her Instagram page, she said: "Let me throw this out there, I'm single, one thing I know I want in a man is if you are trying to move to me toast because I have a lot of admirers here who sends me late night messages here and there, some I respond to and some I don't"
Tolanibaj said that those men should know that. 'I'm only interested in a man that is as Provider, I'm not interested in doing 50/50'.
She said she is doing well for herself, so if a man is going to come into her life, the man need to add butter to her bread, so her life would be even softer.
She added that you are not a provider and you are not generous, I'm not interested, I'm telling you this with my chest, there is no shame in having standards and doing what I want, if you have money and you are not generous get away from my side, she said.