A Nigerian lady identified as Ikpe Kachiee has called out a man who invited her to his house and demanded domestic services from her.
She said it was the first time of visiting his place this year, but she was shocked that the guy wanted her to do the dishes and clean up his kitchen.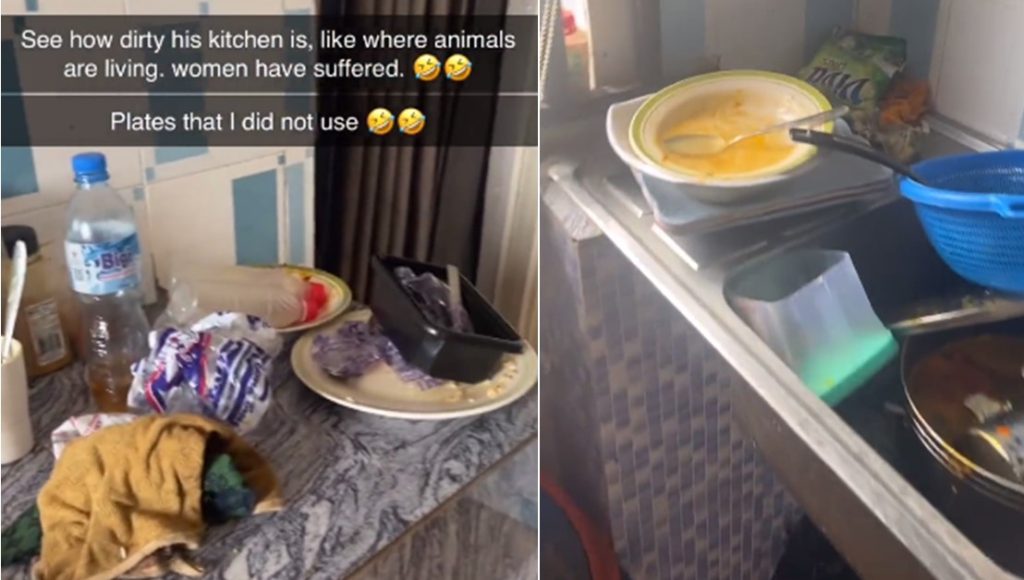 Ikpe shared a video on her Twitter page which showed the untidy and unsanitary condition she found her host's kitchen.
She said he got angry because she did not wash the plates or do any type of chore during her stay in his apartment. The pretty lady expressed disgust that he would be expecting her to clean his dirty house.
According to Ikpe, she did not use any of the plates all the while she was in the house.
She wrote; "I'm coming to your house for the first time this year and you're angry that I did not clean your kitchen that looks like where animals are living. I can't even post the chats cause I'm so angry.
See how dirty his kitchen is, like where animals are living. Women have suffered. Plates that I did not use.
I'm not wife material thank you, leave me alone."
See her post below: