An interesting conversation between a Nigerian lady named Black Kora and an admirer who showed interest in her by sending a message few years ago has surfaced and stirred reactions.
The man slid into Black Kora's Twitter DM on 4th of December 2021 to shoot his shot, but she left him on read, only to reply two years later.
Angered by her delayed response, he wondered why she bothered to respond to his message long after he had forgotten.
The man then informed her that he was now engaged and added that he intended to block Kora.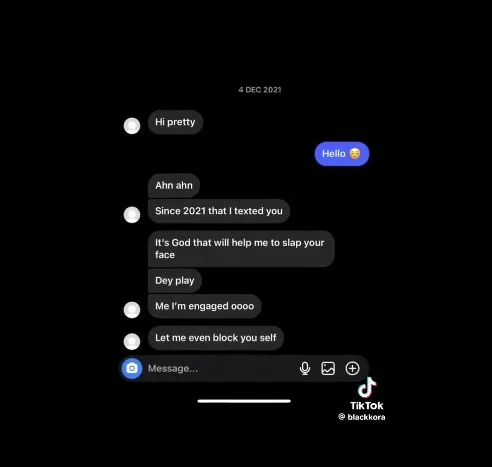 See the post below:
This one had me 😂😂Brudda said "let me even block you" https://t.co/OdQlROf0kQ pic.twitter.com/oUGNzIC3Sl

— Aros (@Damiar0s) September 2, 2023