Tolani Shobajo, a former Big Brother Naija Reality Show housemate, simply known as Tolani Baj, has slammed those calling her ugly.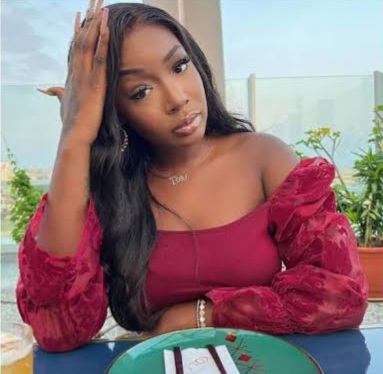 She said Twitter trolls who labelled her "ugly" are "unhappy people and that they would shake when they see her in person ".
The TV Reality star bragged that she is the "Queen of drags", adding that she always bags endorsement deals after every trolling.
Tolani was featured in the recent episode of the BTS Reality audiovisual podcast.
She said, "I wouldn't say it were blogs that even called me ugly. It's the trolls na, people on Twitter that I have grown to understand that they are just unhappy people.
"I'm the Queen of getting dragged! They will drag me, the next day what will happen? A brand is calling me the next day that they want to sign me… And I'm not even trying o. I'm just a star!"
She continued, "When I got out of Big Brother house, the [trolls'] comments used to get to me. But now I don't even read comments anymore because these are the same people that will see me and beg me to take pictures.
"You will see me and you will shake no matter the rubbish you tweet about me on Twitter. When you see T Baj in person, you will shake. You will want a picture, you will want an autograph. And I need stackers, I know what I'm saying.
"So, when I see tweets like these, I just understand that they are unhappy or they are envious, or they are probably having a bad day or a bad week and they are looking for someone to pour that anger on," Tolani Baj added.