Gabonese citizens have taken to the streets to celebrate members of the security forces in the country after the military ousted President Ali Bongo following his re-election after spending 53 years in power.
The joyous citizens were seen in the Plein Ciel district Libreville celebrating a group of Gabonese military officers.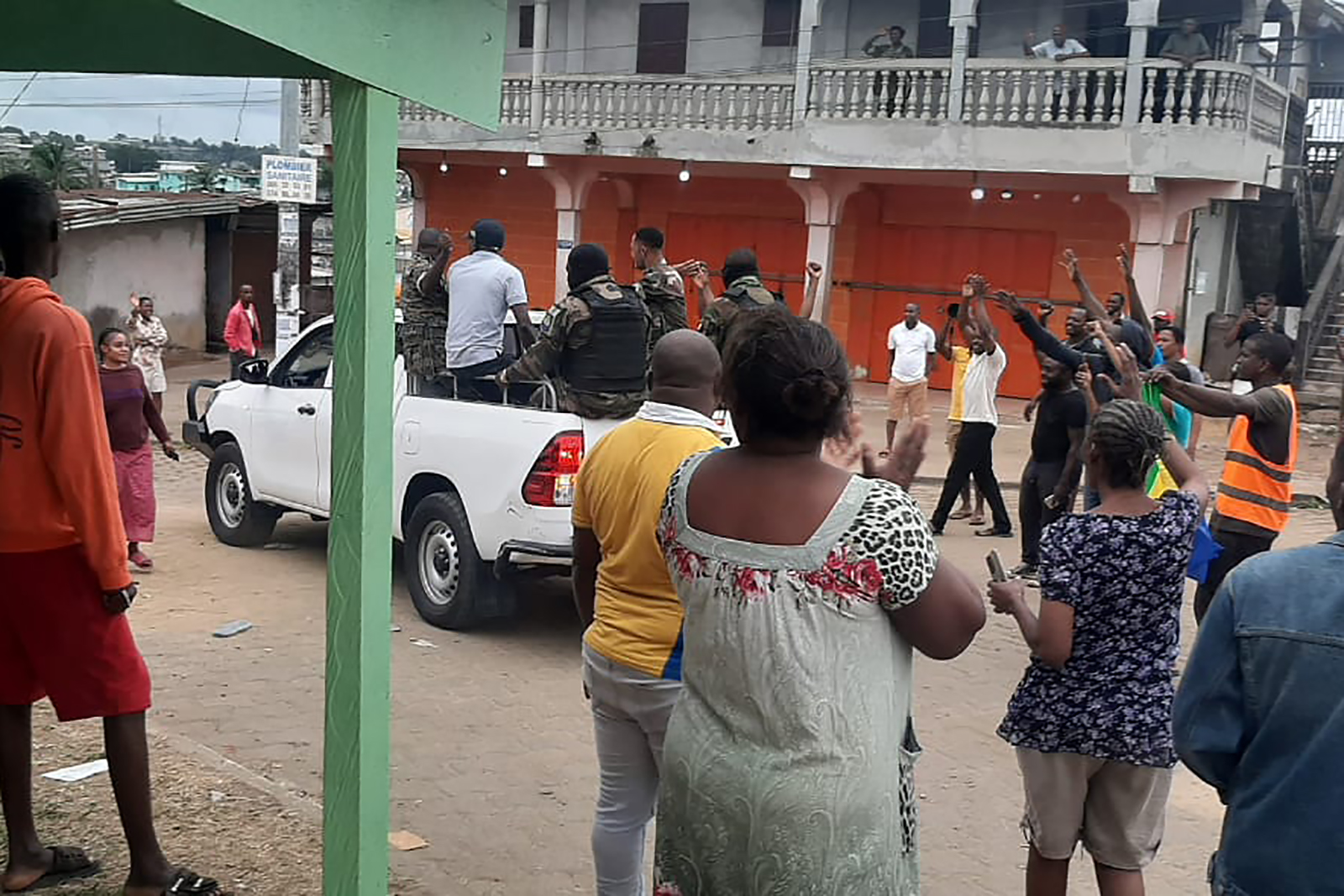 Top Gabonese military officers appeared on television on Wednesday morning, August 30, to announce that they had taken power.
Bongo's son and close adviser Noureddin Bongo Valentin, his chief of staff Ian Ghislain Ngoulou as well as his deputy, two other presidential advisers, and the two top officials in the ruling Gabonese Democratic Party (PDG) "have been arrested," a military leader said.
They are accused of treason, embezzlement, corruption, and falsifying the president's signature, among other allegations, he said.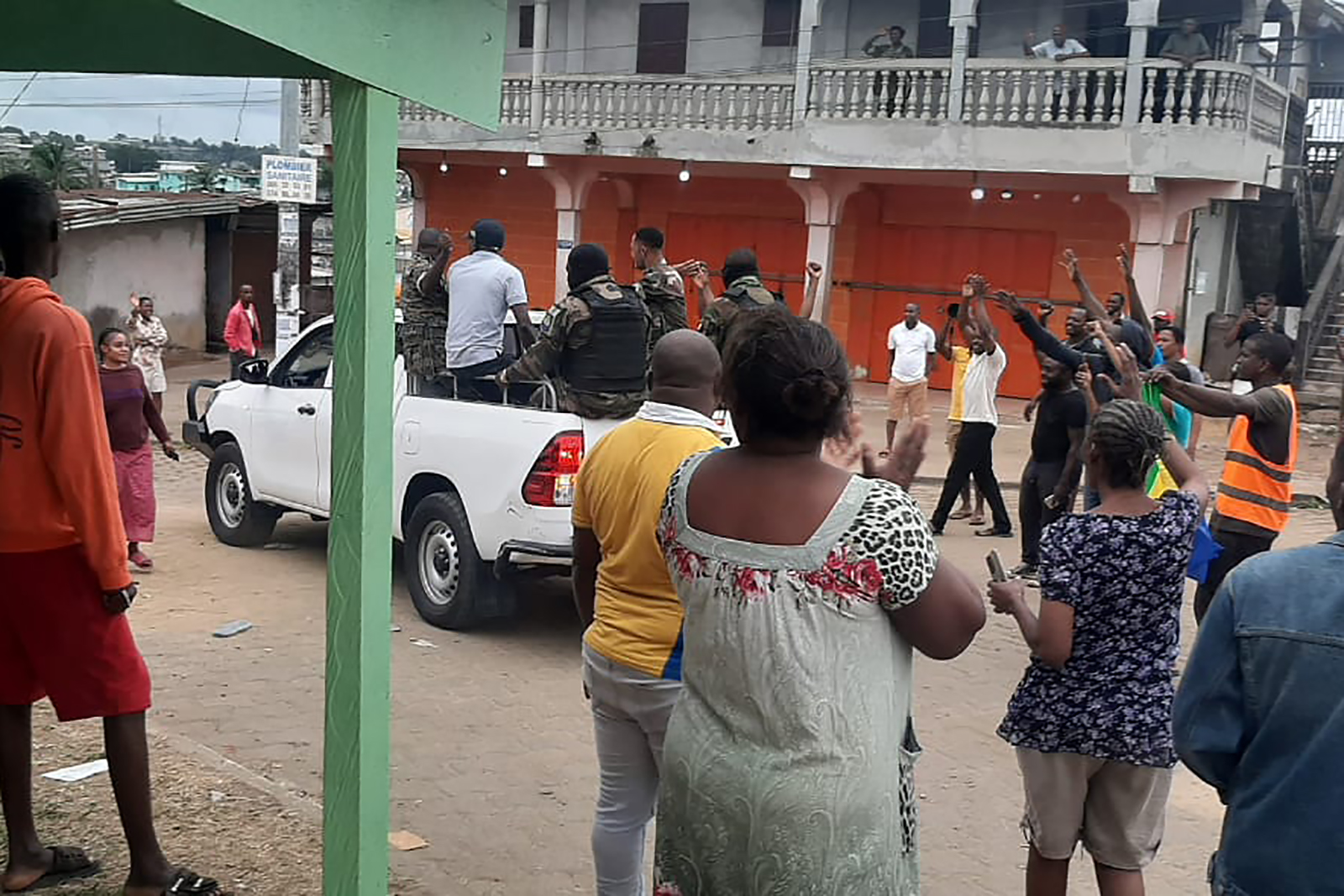 The military also scrapped the official Saturday, August 26 election results that had handed another term to ousted President Ali Bongo.
See more photos and video below…