A woman named Danny Zara from Cameroon has announced her intention to embark on a 200-hour long sexual marathon.
In a controversial Facebook post, Zara stated that the Guinness World Record is aware of her proposed attempt to engage in continuous sexual intercourse for 200 hours.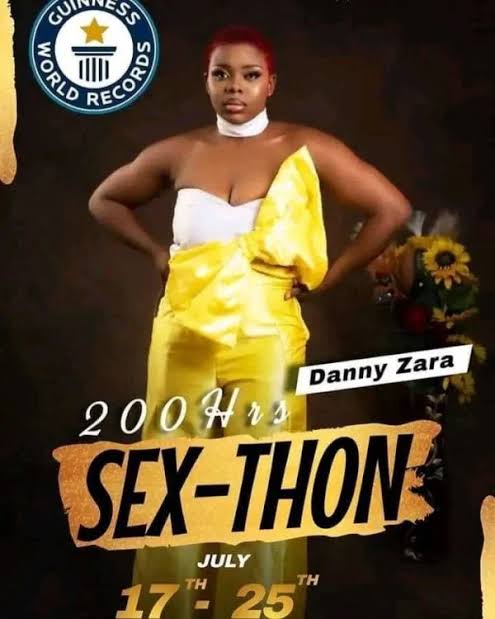 Danny Zara Attempt longest sex marathon
In her post, she shared a flyer and invited capable men who are willing to join her in this endeavor, which is scheduled to take place from July 17th to July 25th, 2023.
Zara exclaimed, "Ladies and Gentlemen, now that the Guinness Book of Records has confirmed it, I have decided to break the record for the Longest Sex Hour (Sex_Thon)."
She called upon the people of Cameroon to support her so that they can bring this record to their country, without relying on support from Nigeria.
Zara expressed gratitude to her defense team, Bella Powers of Bella Powers Voice, and stated, "All we need now are guys who will volunteer themselves for this project to be carried out. Your girl is loyal."