A Nigerian fashion designer has opened up on how four robbers got her pregnant after having their way with her in her shop.
The young mother of one, Dorcas, took to her social media page to share the touching encounter in a post which has gone viral on the internet.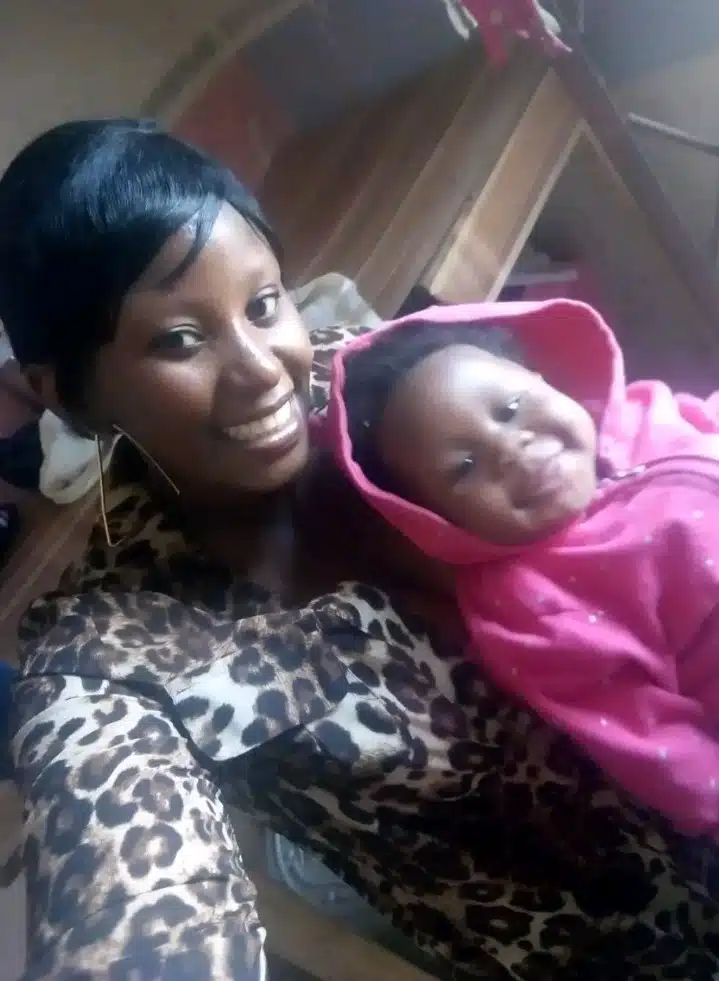 Going back on the disturbing memory, the lady recalled how she was at tailoring shop sewing a dress for a customer who wanted to travel with it the next day v
Dorcas, who said she was a virgin at the time, revealed that while she was working, four robbers broke in, robbed and had their way with her.
She said that the unfortunate incident made her cry bitterly for weeks and at some point, she contemplated ending it all. However, she changed her mind and picked up her courage to return to work only for her to find out that she's pregnant.
The lady showed off her baby and emphasized that although she doesn't have her life together, she considers her child a blessing to her.
Video below…..
https://www.tiktok.com/@dorcasgames/video/7271539108873293062
See reactions trailing her post …
Ntokes wrote: "Oh my God. Wow. As I kept on swiping right I just kept on saying oh my God. I hope you heal and prosper in this life."
FERA said: "God please send help to this young lady, this is so hard for anyone to bare…God please make this lady sorrows a blessing to her and her generation."
UG noted: "God will never forsake you,for you to keep this baby,you have won a big reward,just wait and see how God will turn ur story around."
orjiako Emmanuel prayed: "God bless you heart for keeping that baby she's so fine . I'm sorry for the terrible life experience ."
AnnieHairs Extension stated: "Omo I cried. E no go better for them. So sorry dear. I pray For God divine healing because I know how traumatizing that can be. God bless you."
Mhiz Khalifa said: "All those men will later regret their wrong doing in life."