Friends are currently mourning a colleague whom they claimed died in a Lagos hospital after undergoing a Brazilian Butt Lift (BBL) surgery.
The 20-years-old lady, who friends say was full of life, was identified as Destiny a.k.a Jojo.
Multiple sources informed that Destiny had on Tuesday, March 7, went to a facility to get the procedure done. Sadly, she had suffered a breathing problem during the procedure, prompting a quick transfer to a specialist hospital where she allegedly passed on.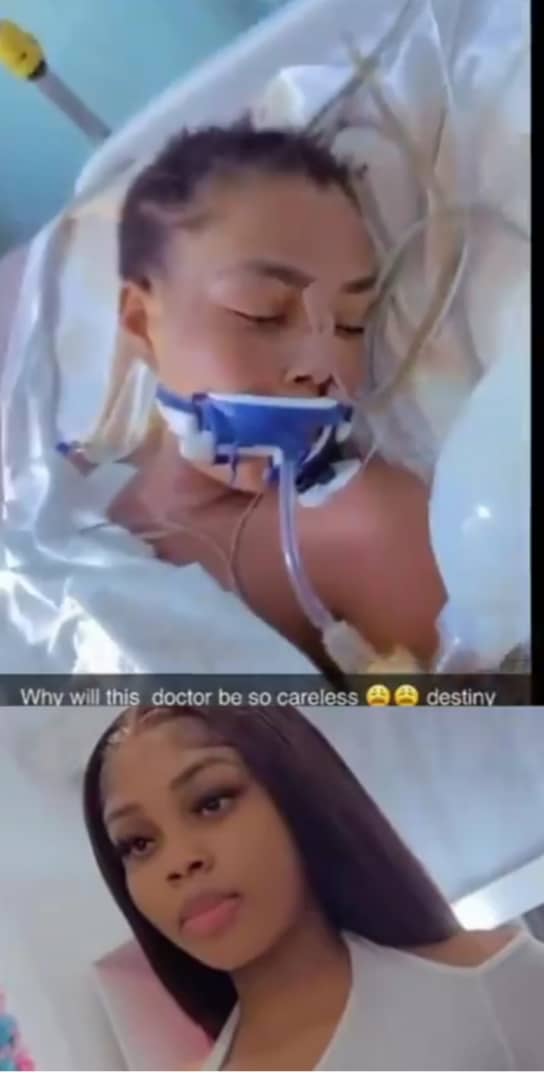 Friends have gone on social media to eulogise the unfortunate light skinned beauty.
A friend who was in the know, explained what happened.
"It was four days after the lady's surgery. In fact, she was supposed to go home that day but in the morning, around 5am, she started complaining of breathing issues. The nurses and doctors immediately came around and started attending to her. When it got worse they transferred her to a specialist hospital were she passed on."
Another friend, in broken sentences said: "We came the same year, 2021… lived together and served the same madam… Me and her were the first to pay off after turning a new leaf and trying to survive. I wonder why Didi went this far…"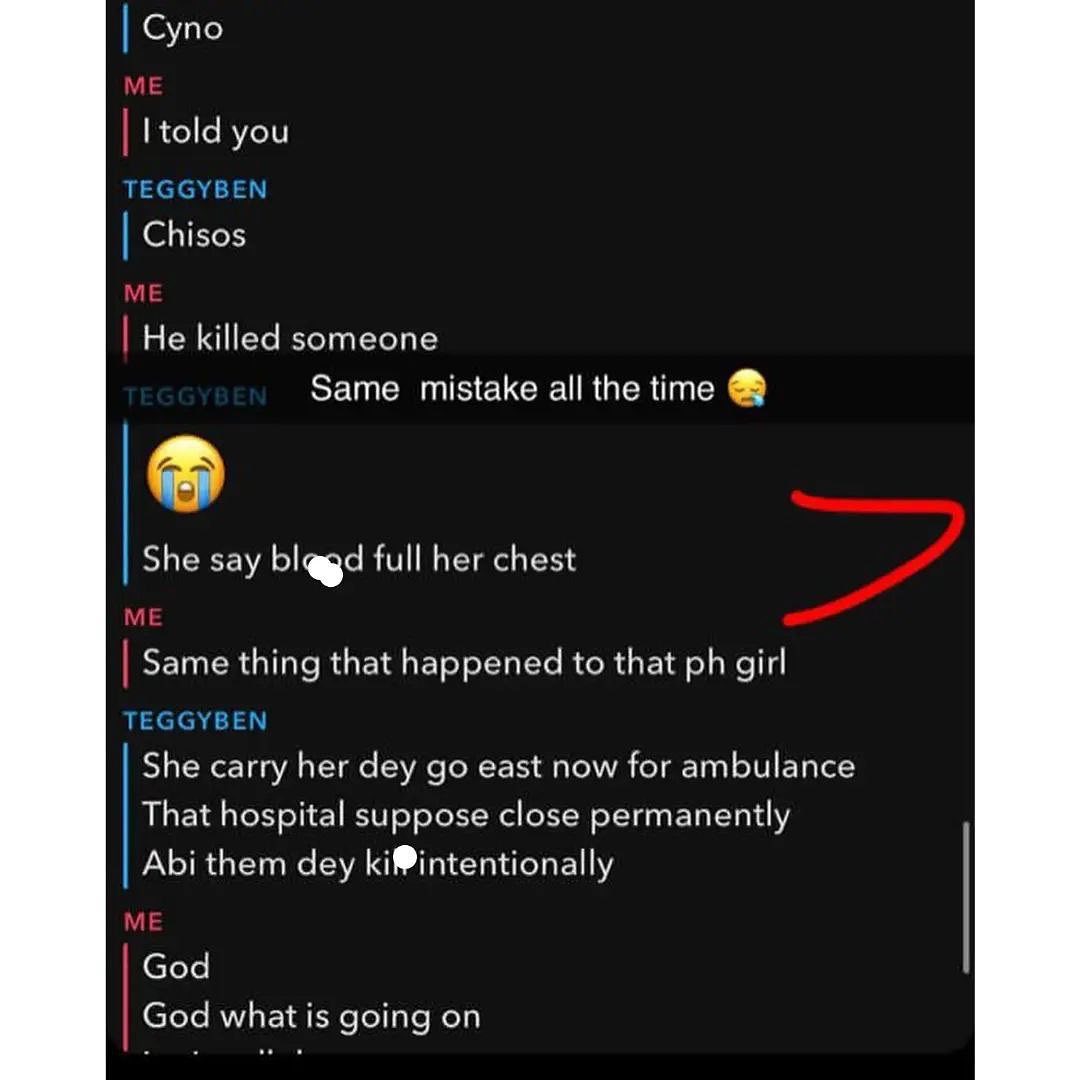 Video below ..