Fans are reacting to the adorable family photos of veteran actor, John Okafor popularly known as Mr Ibu.
The actor's second son, seems to have stolen the spotlight as all eyes were on him. Many noted the striking similarity between Mr Ibu and his last born.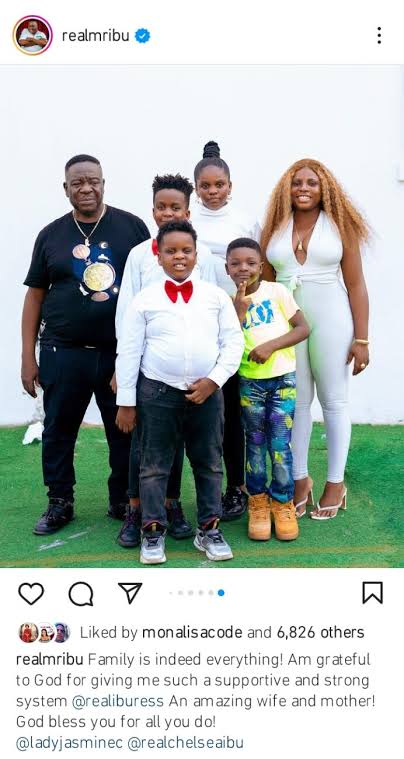 Reactions One Williams wrote, "Your second son didn't leave any stone unturned…nigga say I must resemble my papa from head to toe
One Mikel Chris Brown wrote, "This your last born is just your carbon copy, wishing you more peace
One Fred wrote, "I can smell another upcoming Mr Ibu sha. But make I continue with my play
One Call me Famous wrote, "That little fine boy is your front is your carbon copy
One Nani Kudz wrote, "I don see another Ibu
One Josh Blend wrote, "Last born has his dad's body, what a beautiful family
One Godblez wrote, "The boy in front is a photocopy One Ox4real wrote, "Na your pickin oo, you can't deny that one. Nawaooooo sir! However,
One Lagos Adeleke while slamming the actor, told him to take his son to the gym. He said, "Mr man, send that ur boi to gym ooo, if not wallahi e no go sweet am at last".