Senegalese-American singer, Akon, has sent out a financial advice to wealthy people who want to stay affluent.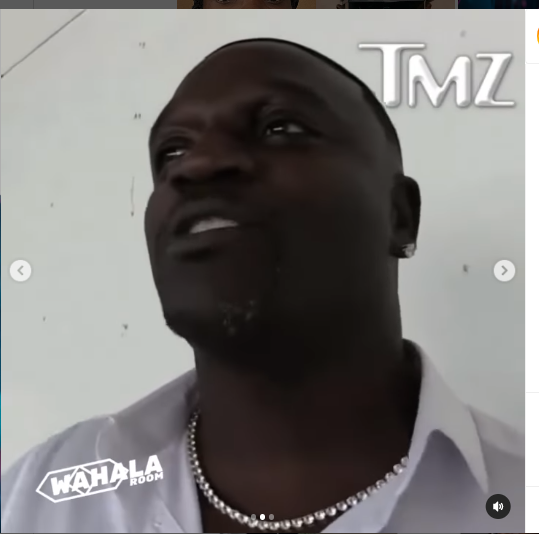 Akon said any wealthy person that wants to maintain his or her enviable financial and social status must don the garb of parsimony.
He revealed that living with the aforementioned principle has made him stay affluent, adding that he is "the stingiest man on the planet".
He asserted that has to be stingy to maintain his wealthy status.
Now he's chilling with his babe – Fans react to old video of BNXN vowing not to bath after touching Burna Boy
The 'Blame It On Me' crooner disclosed this while featuring as a guest in the latest episode of Impulsive Podcast.
According to Akon: "If you want to stay rich, stay stingy. I'm the stingiest man on the planet."
He also advised colleagues and fans resist the temptation of owning a private jet if they want to "stay rich."
He said, "Whatever you do, do not own a [private] jet. Bro, owning a jet is spending at least 2-3 million dollars a year just for upkeep [maintenance]. You spend more on the maintenance than the actual jet cost. This is the advice I give everybody. The money that you have now has to last you a lifetime. When you reason it that way, you are going to be very prudent."