A young Nigerian man, Ugochukwu Madu, made it known to tell people that he has flown back to the US after voting in the general elections.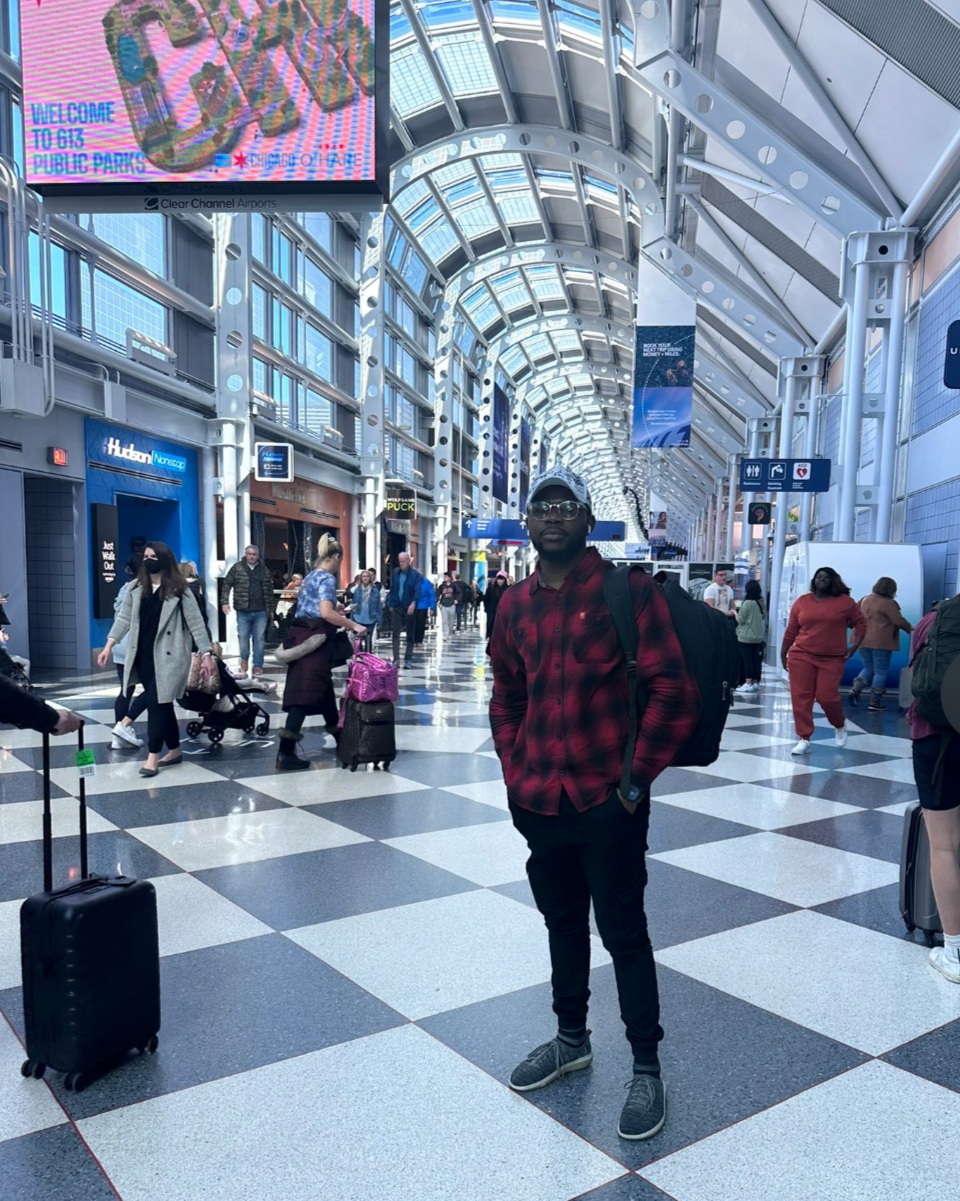 Sharing photos of himself on a plane at an airport, Ugochukwu said he was already at the O'Hare International Airport, Chicago.
The young man said he has gone back to focus on his PhD.
The man said that it is finally Nigerians' problem, whoever they choose to elect, as they would face the consequences alone.
A part of the post read: "Next stop – Cedar Rapids, then Iowa City. Let me face my PhD, whoever you elect, na your body go hear am, no be me."
See his post below: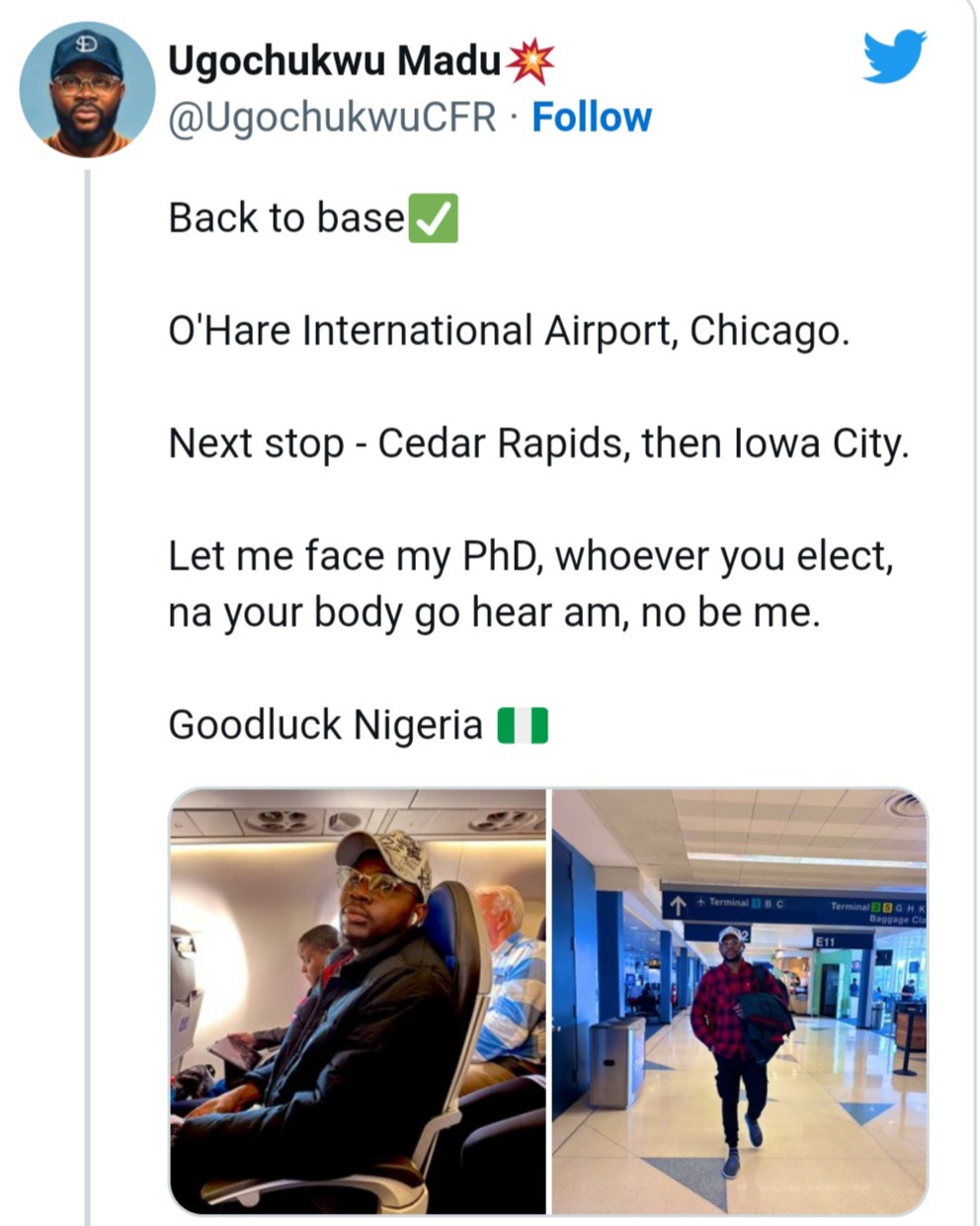 See some reactions below:
@gaiuschibueze said: "I dey airport now o. Na them go suffer am."
@TeacherFromLag said: "In as much as I'm also tempted to think like this, I keep remembering that my parents, some of my friends and family members will remain in 9ja. It's hard for me to just look away, even though it won't affect me personally."
@Maduforj said: "I've gone back to base too. If u na like make u na do rubbish. Body go tell all of u na."
@CountryCallObey said: "My thoughts would have aligned with yours, but I always remember that I have my families, network of good friends here. What I'm doing today, I'm not doing it for myself or for PO, but for humanity. I'm typing this response with tears on my eyes."