Social media users are reacting to alleged report of former Nigerian singer and filmmaker, Abdulrasheed Bello better known as JJC Skillz moving into his new wife's house.
Cutie Julls had claimed that the ex-husband of Funke Akindele has moved into his new wife's house in Abuja.
According to the blog, this isn't the first time the former rapper would be moving into his women's houses.
JJC Skillz was allegedly living in one of his babymama's house, Benito's mother before he left and married actress, Funke Akindele, whose house he stayed in before their separation in 2022.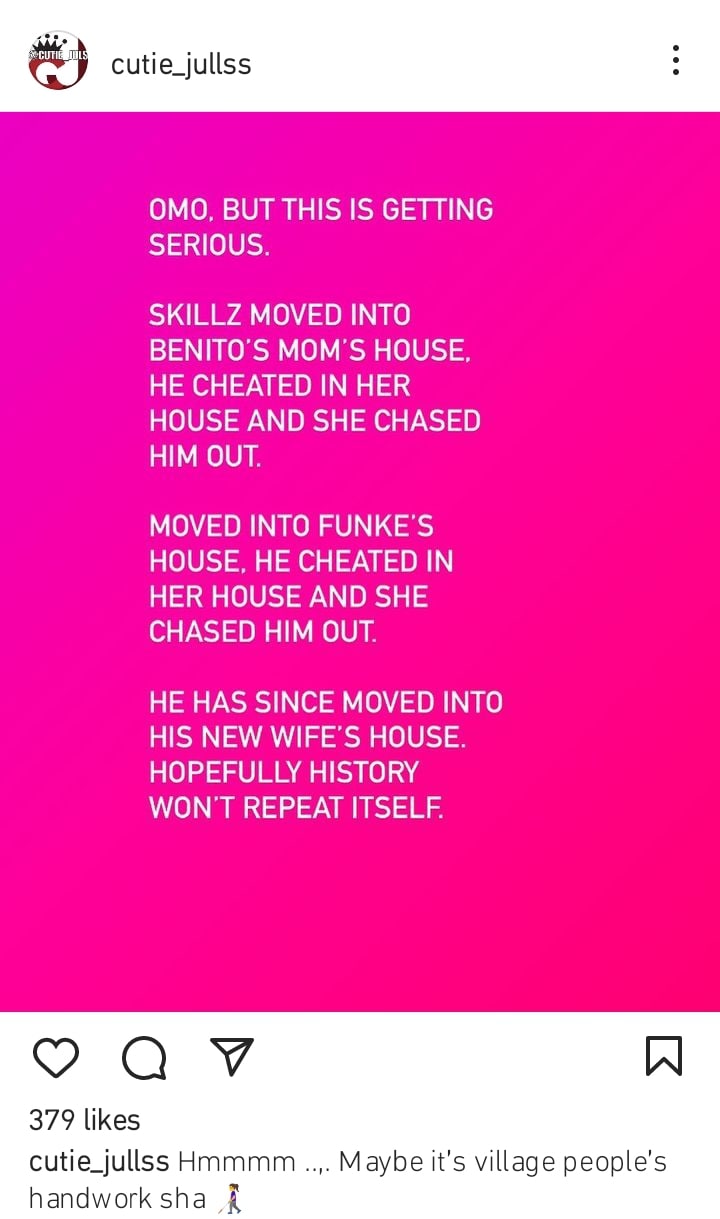 Reacting to it, many social media users described JJC Skillz has a gigolo and noted how it has become his pattern to move into his women's house to exploit.
One Duchess of Festa wrote, "I think this guy is looking for rich women to exploit
One Lovable Uzor wrote, "Omo e no go better for his village people o
One Puchis grace wrote, "At this point he should buy a house no matter how small, sure he can afford it, there are several house plans, no matter how small, better than moving into every ladies house
One Frau Favour wrote, "People dey marry their wife dey move into their house, him own dey different
One Esther Luve wrote, "Na this is a pattern and he should seek help spiritually to break it then
One Blonde beautyng spa wrote, "Gigolo lifestyle….. always looking for made women or rich men daughters
One Ms favoured wrote, "This man has two other grown up kids. I just feel bad for them. With his name trending in negative ways. I think he should just follow his Muslim tradition marry his many wives and sit quiet
One Krystabel wrote, "Why is he always the one moving into their houses
One Katees Georgy wrote, "Na now I know say that guy no get bearing normally!!!
One Noble heart wrote, "He needs a job".