Daddy Freeze has said it is selfish to give a testimony for surviving a tragic incident that led to the death of others. 
The media personality wrote on Instagram: "10 people lose their lives in a collapse building and the one person who survives gives testimony? Really? This is not a testimony! Rather, it's a manifestation of our innate caveman mentality, built on the foundations of greed and selfishness…"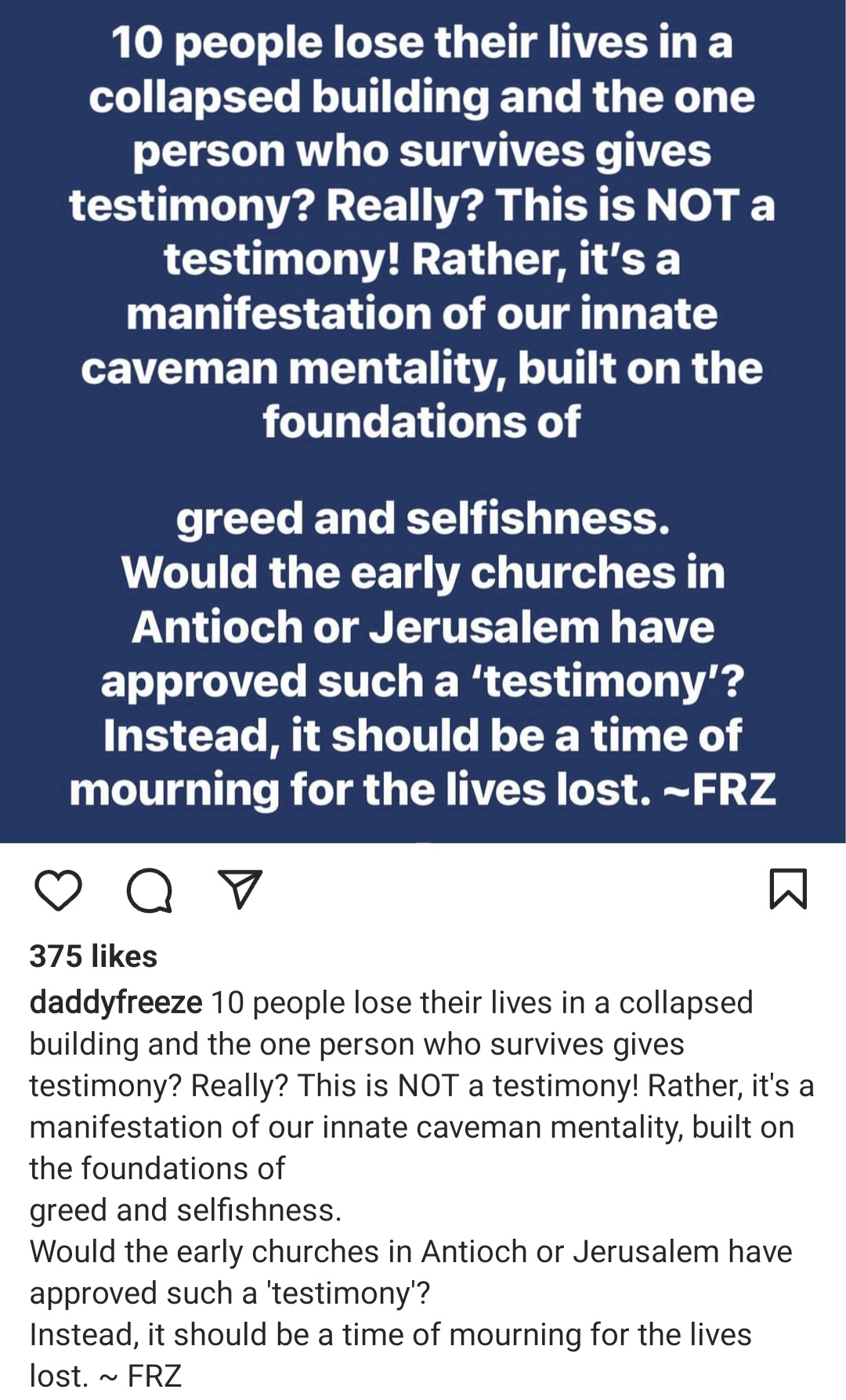 Followers pointed out to Freeze that the survivor has every reason to express gratitude but Freeze disagreed and said, "Thanking God for life where people have kpaid is selfish."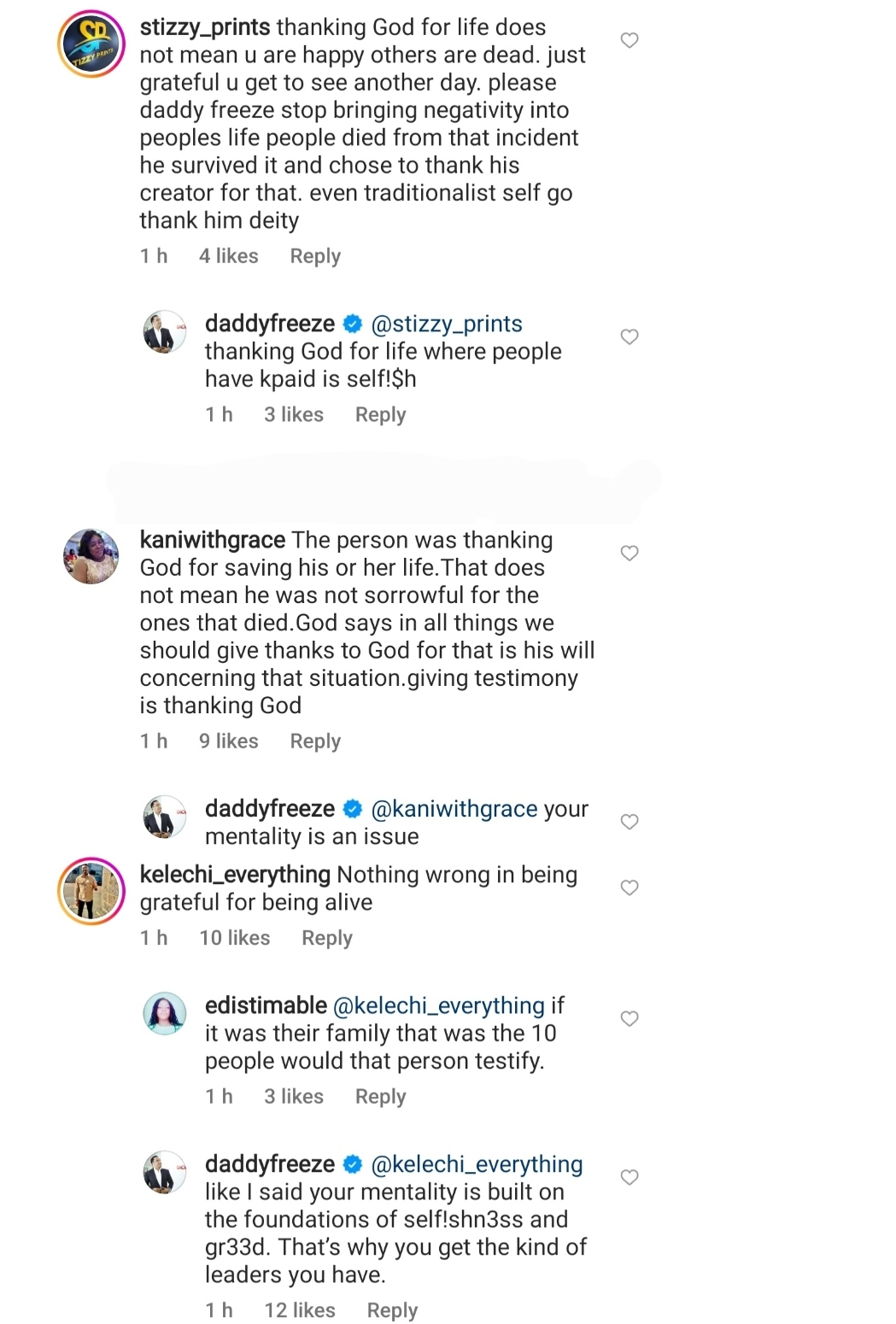 When people reminded him that the Bible urged Christians to thank God in all situations, he asked them why they didn't also thank God when Tinubu was announced winner of the presidential election.