In celebration of their third wedding anniversary, Nollywood actress, Anita Joseph has eulogized her husband, MC Fish for standing strong, despite the challenges.
The movie star who also runs a beauty business via her verified Instagram page noted that it takes a strong man to marry a beautiful entertainer.
Anita Joseph also added that she almost ended up marrying a man who wanted her to quit her career and dump her old friends.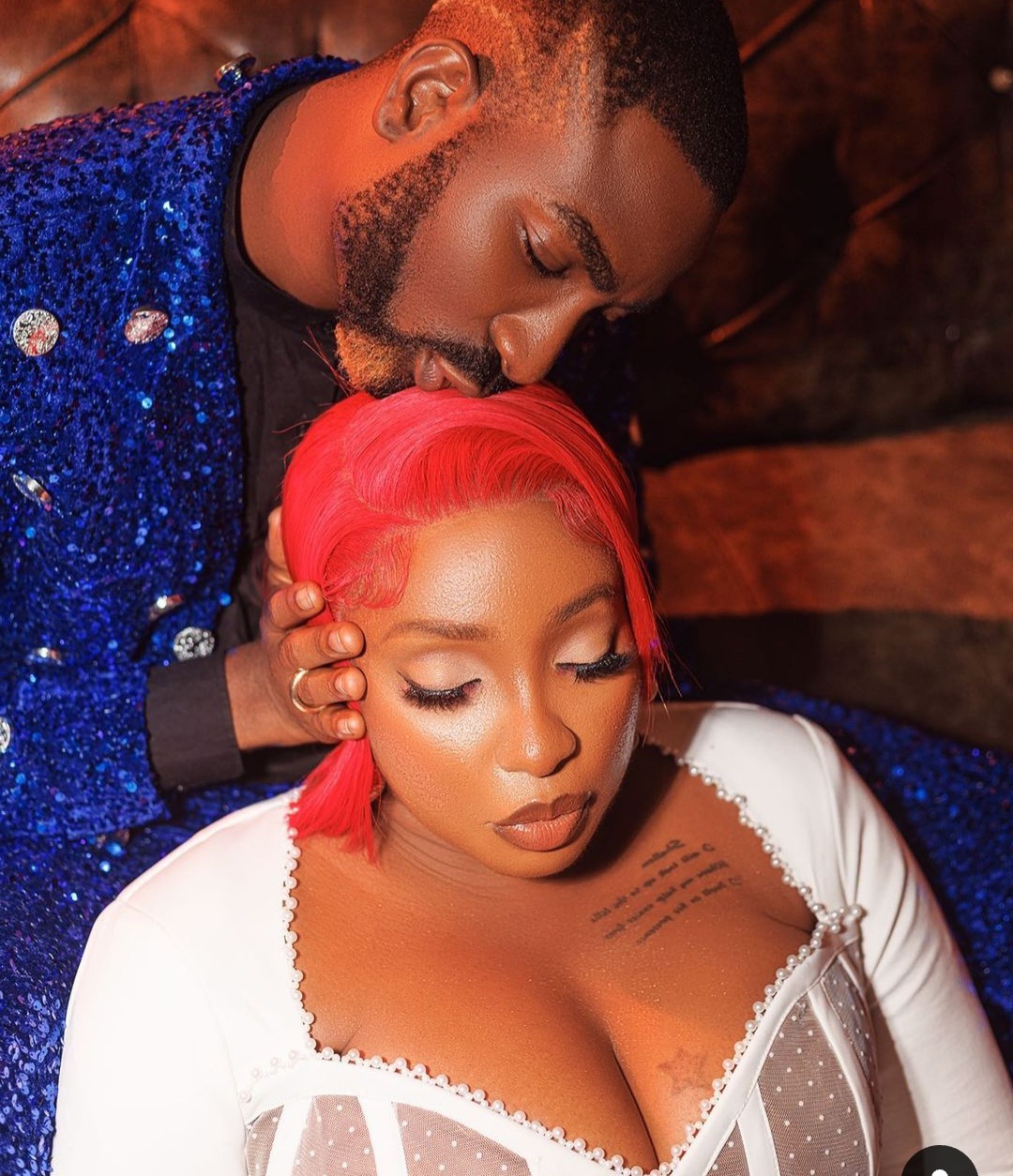 Sharing their loved up photos, Anita Joseph wrote: "Pappy thank you for been a good man Father and Husband. Look at us we actually married for Real. 3years don waka we still Dey carry go " Ours has been successful because we went into this Thing called marriage without a Plan. Is how we drove to the Registry on that Day to make enquirers. Some people said marriage is like a cage ,but with you I'm ME " You didn't Try to change me or Discourage me from the Things I Love " You're my No1 Fan you want me on the screen !! Not like the one that told me to stop been an Actor !! And gave me an an ultimatum that my friends won't be my friends anymore (oburosoya na apu ala 🤣 ) But you @realmcfish are Wiser God,s Man ) You let me be me "It takes a very strong Man to marry an Entertainer "
Not just an entertainer but a very Beautiful One at that ✅
I will always Love you and I will say Yes to you Again and Again pappy m."