DJ Cuppy has taken to her Instastory to dish out relationship advice as she shared a loved-up video of her and her fiance, Ryan Taylor.
According to the entertainer, people should get man that are obsessed with them.
Post below………….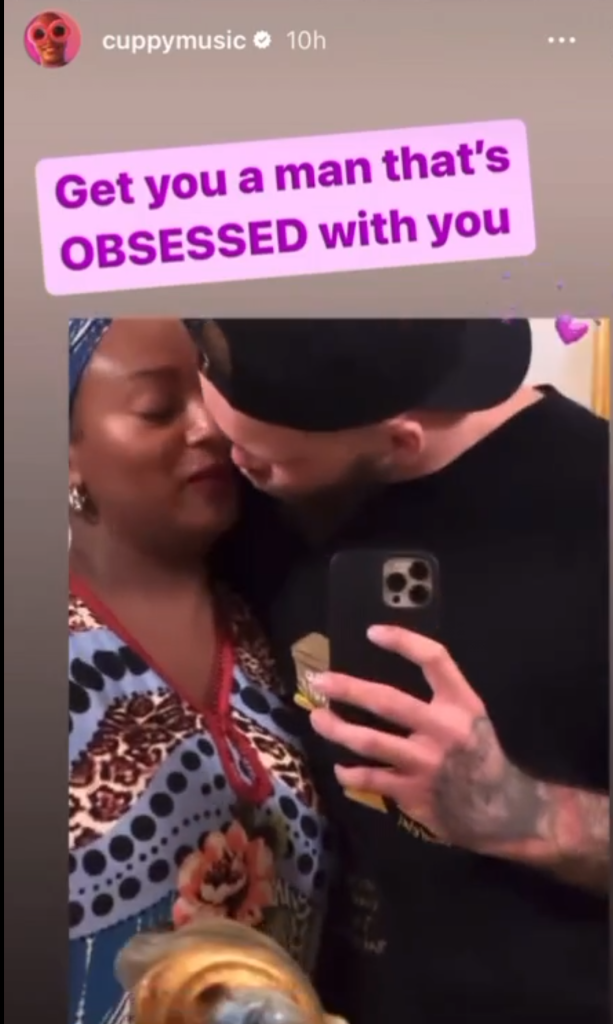 Reactions below…..
King_man: Men, do you know what she means by get you a man that is obsessed with you, she means get a man that worships you, that acts foolish for you, that will take your nonsense, that will simp for you. You can tell this guy is a simp, a man that is okay with him and his babe always being on social media is a FOOL, these are the kind of men women like, men that they can control, that they can dictate to. Weak men disgust me.
Lilly: Keep fooling yourself. He is obsessed with the moneyyour grandfather stole from Nigeria and gave to your father then he suddenly became a billionaire.
Anony: Cuppy, the brekfast go loud o. Take ur man and ass off social media
Sinusu: May this relationship never break up before marriage. Una own too much these days on social medi. Get an advice from your younger sister that just wedded recently
Maureen: Take your man off social media if you want this love to last