Mixed reactions have trailed the unpleasant news that befell the Ooni of Ife, Oba Adeyeye Ogunwusi on Friday.
Tontrends reports that a building apartment in the palace of the Ife monarch has been razed down by fire.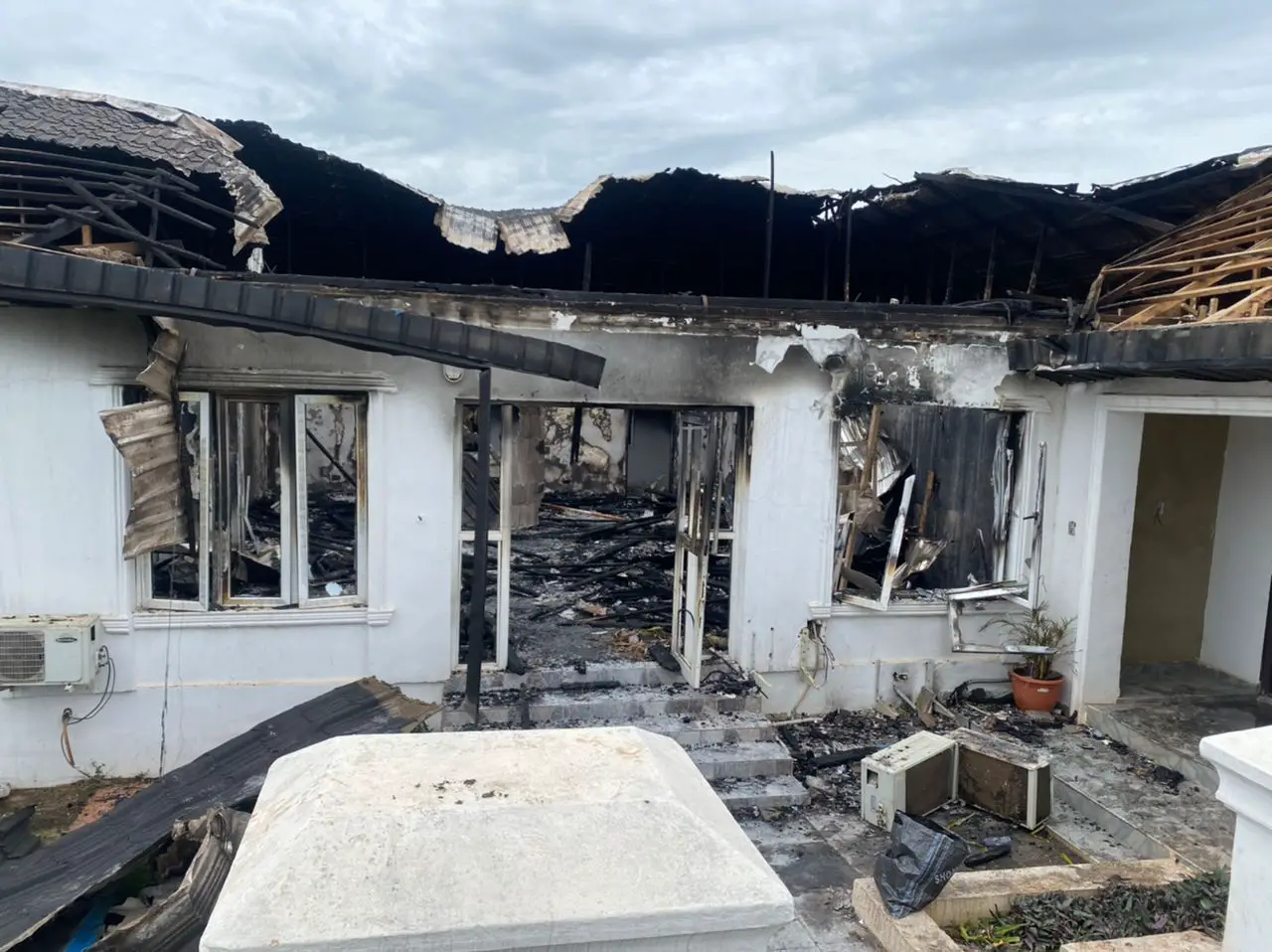 According to reports online, the courtyard of the palace was gutted by fire at about 11:30 pm on Friday, April 28, shortly after the electrical appliances in the affected apartment exploded.
The Palace Spokesperson, Moses Olafare, in a public statement, said the inferno was triggered by a power surge and has been brought under control.
Olafare stated that no causality and cultural items were lost during the incident, adding that the inferno did not spread beyond the Courtyard located at a section of the palace premises.
While many expressed concern over his wives and members of the palace, one netizen tried apportioning the blame on Tinubu.
Video below…

According to her, the incident is coming hours after the Ooni called out Tinubu.
One Annie Alis wrote, "And this happens after calling out Tinubu? Something fishy is going on
Although, we don't know what exactly the netizen is talking about concerning Tinubu as Ooni of Ife is proudly a fan of the president-elect.
One Adaure Adabekee wrote, "The same power surge got most of my appliances destroyed. All I ask God is to keep protecting us from seen and unseen battles
One Ama Graan wrote, "Hope all the wives are safe
One Adaugo Homes wrote, "Thank God everyone is fine that's the most important thing
One Akanni Via wrote, "Another cash-out loading
One Ann featu world wrote, "The gods are 😠 what kind of power surges is dis? Hmmmm".
One Omobukola Ladipo wrote, "Ike Oba to jo ewa lo busi. A palace that got burnt will become more beautiful".