It is a double celebration for Nollywood actress, Regina Daniels as she celebrates her sons as they turn 3 and 1 today.
In a lengthy post on her Instagram page, Regina Daniels described her boys as her biggest achievements on earth and her inspiration for a new way of life.
She expressed how blessed, favored, and honored she is to be their mother as she noted how seeing them every day gives her continuous assurance to take her motherly role very well.
Writing a note to Khalifa, she described him as the Oodgwu of the house as she complimented his calm nature.
For Munir, she expressed how amazed she is by the things he does and says. She described him as the smartest 2years old boy she has ever known.
Regina Daniels note to her sons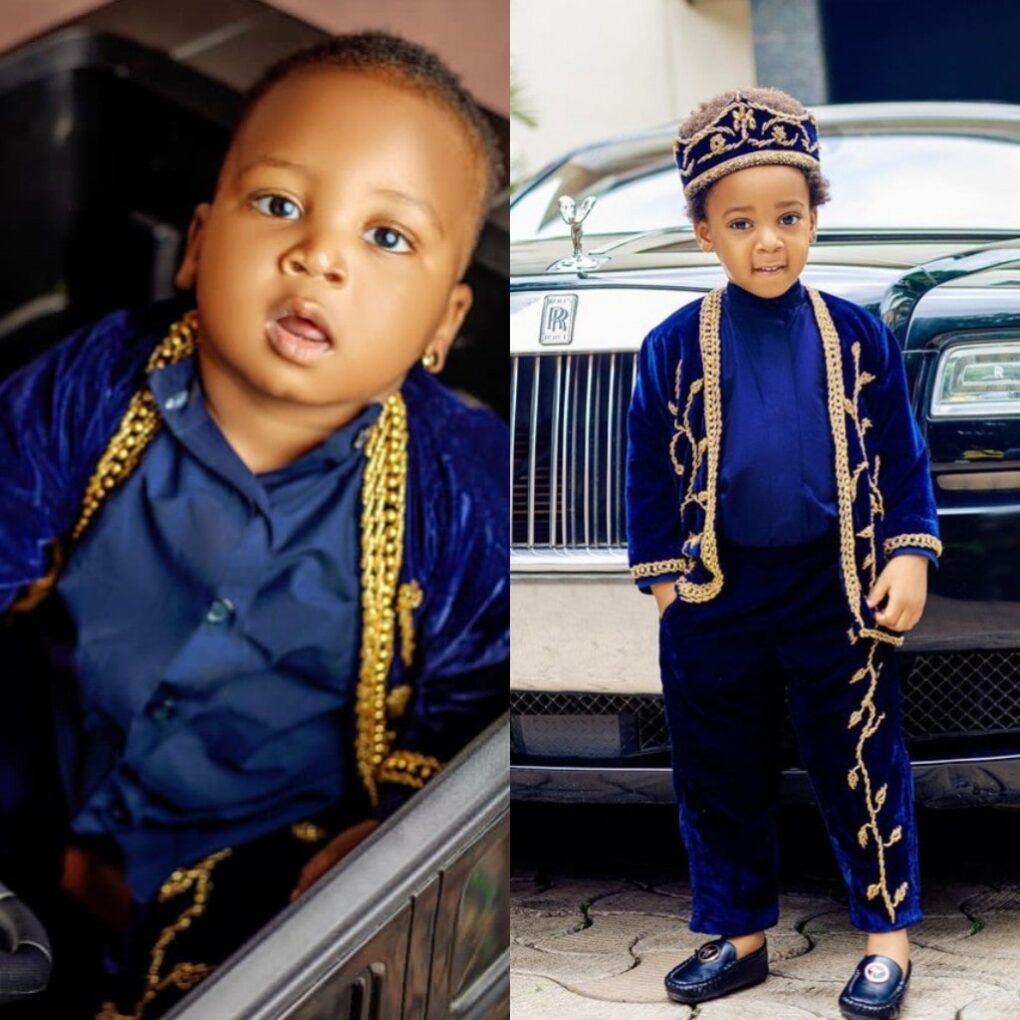 "Happy blessed birthday to the fruits of my womb, my jewels, my pride, my blessings, my world!!
Birthing you both has been by far my biggest achievement on earth and my inspiration for a new way of life. I can't begin to put into words how blessed, favored, and honored I am to be your mother. Seeing you both every day gives me continuous assurance to take on this motherly role very well.
To my littlest one @princekhalifanwoko my Kharlly, my chuchu, my newest addition, the Oodgwu of the house, the starter, my chubby prince, to be with you is to move you! With you, I know I wanted and desired you and God blessed me with such an amazing calm kid with zero stress! Ooh for this Thank you, Lord. I also know God has blessed your brother with the most amazing little brother because I see and feel the love you have for your big brother. You shall carry a light and grace that shall never DIM. You shall be a blessing to everyone my child.
And to Moon @princemunirnwoko every day you amaze me with the things you do and say. You are the smartest 2 years old I have ever known off well now 3. You are growing into an incredible and intelligent young boy and that makes me so proud. Your love and care for your brother and other children is so beautiful to watch. I know you are the best partner a brother will ever have.
As your mother, u bless the day you both were born, you shall never have a reason to weep and suffer. You shall prosper and be a blessing to your generation to come. You shall be blessed and favored by everyone you come across, blessings and favor shall pursue and overtake you both. I pray God guides and protect you both all the days of your beautiful life.
Above all, I pray for a bond between you too that can never be broken by anything or anyone in this world. You both shall be the true definition of ride or die, of come rain come sun, of my other half, of the yin to my yang, no one said brothers can't be that. This and many I pray so help me, Lord".