Looks like reality TV star, Tega Dominic's estranged husband, Kris Lawrence Ajeboh, has found love again.
He posted photos of him and a mystery lady at the Calabar carnival today December 28, and wrote
"Don't get it twisted "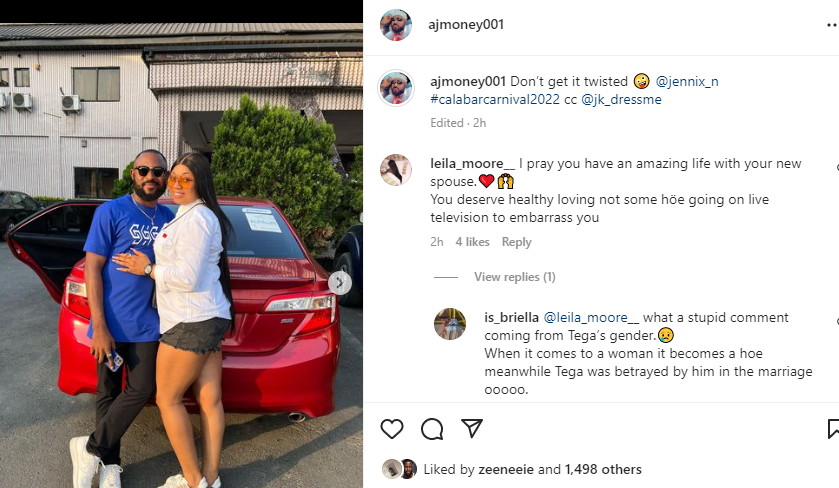 Tega had earlier said that they were separated before she got into the BBNaija house. After the show, she made the separation official.
See more photos of Ajeboh and his mystery lady below…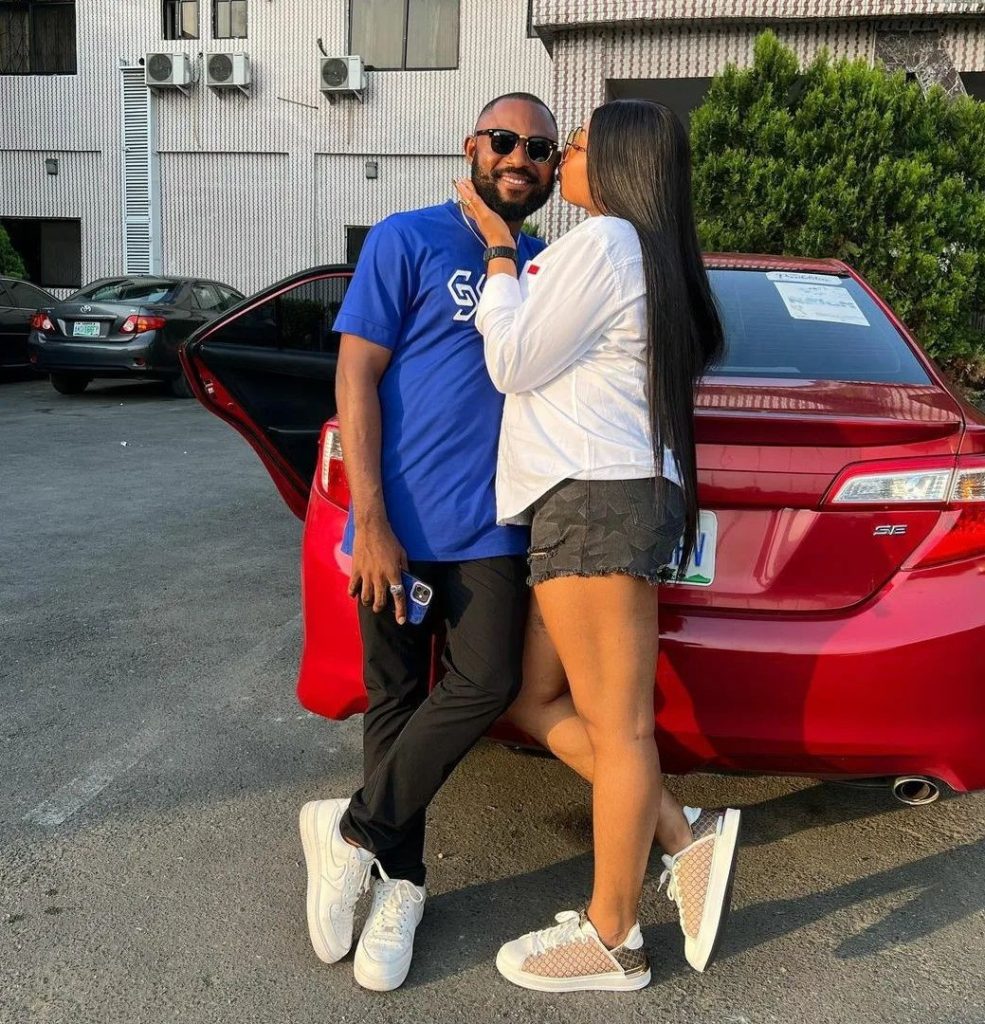 see reactions below…..
Pommy wrote: It's way more easier for a divorced man to get married than for a divorced woman….but still women de cause divorce for stupid reason….this shows that women hv goat brains
Cornel wrote: O boy get it right this time o. No more mystery ladies or street girls. I love the looks though. It means it was that prostitute that was weighing Ajebo down. Imagine how good you look after she left compared to how rough you looked while she was around. Isn't God wonderful? While Ajebo is glowing by the day, rotten egg and smelly fish is busy taking naked pictures every now and then. Even as she go enhance her nyash, men still never see her. Omor this God is wonderful. My guy do shakara make shame catch Satan. Street girl will remain in the street. I hope you've found true love. Leave that idiot, the streets will eat her like biscuit and she will continue to crawl like a serpent and wonder the earth till there's nothing left of her.
Snipper wrote: That's how it should be.And to every mam out there,make money first them buy yourself as many vaginas as you want .Ditch them when they wrinkle and go for fresher ones.No emotions,no love shit.A heart that is is not given in the first place can not be broken.Vaginas offer no loyalty and should expect none in return.