Governor Babajide Sanwo-Olu of Lagos state has ordered the demolition of three two-storey buildings in the Banana Island area of the state.
The demolition order comes barely a week after a seven-storey building under construction in the area collapsed.
The governor gave the order for the demolition of the three buildings during his visit to the site of the collapsed seven-storey building and inspection of other infrastructure around the Island on Saturday, April 22.
At 310 Close, he ordered the demolition of the two-storey building because it was an illegal structure, without approval. Also at 306 Close, the governor ordered the removal of two-storey buildings adjacent to each other because they were constructed under the powerline and under water. 
While addressing newsmen, Governor Sanwo-Olu blamed the unfortunate incident on the irresponsibility of the developers and some of the citizens that just wanted to make quick money. He also blamed the Federal Ministry of Works and Housing and National Inland Waterways Authority, for allegedly granting extension of the line of Banana Island.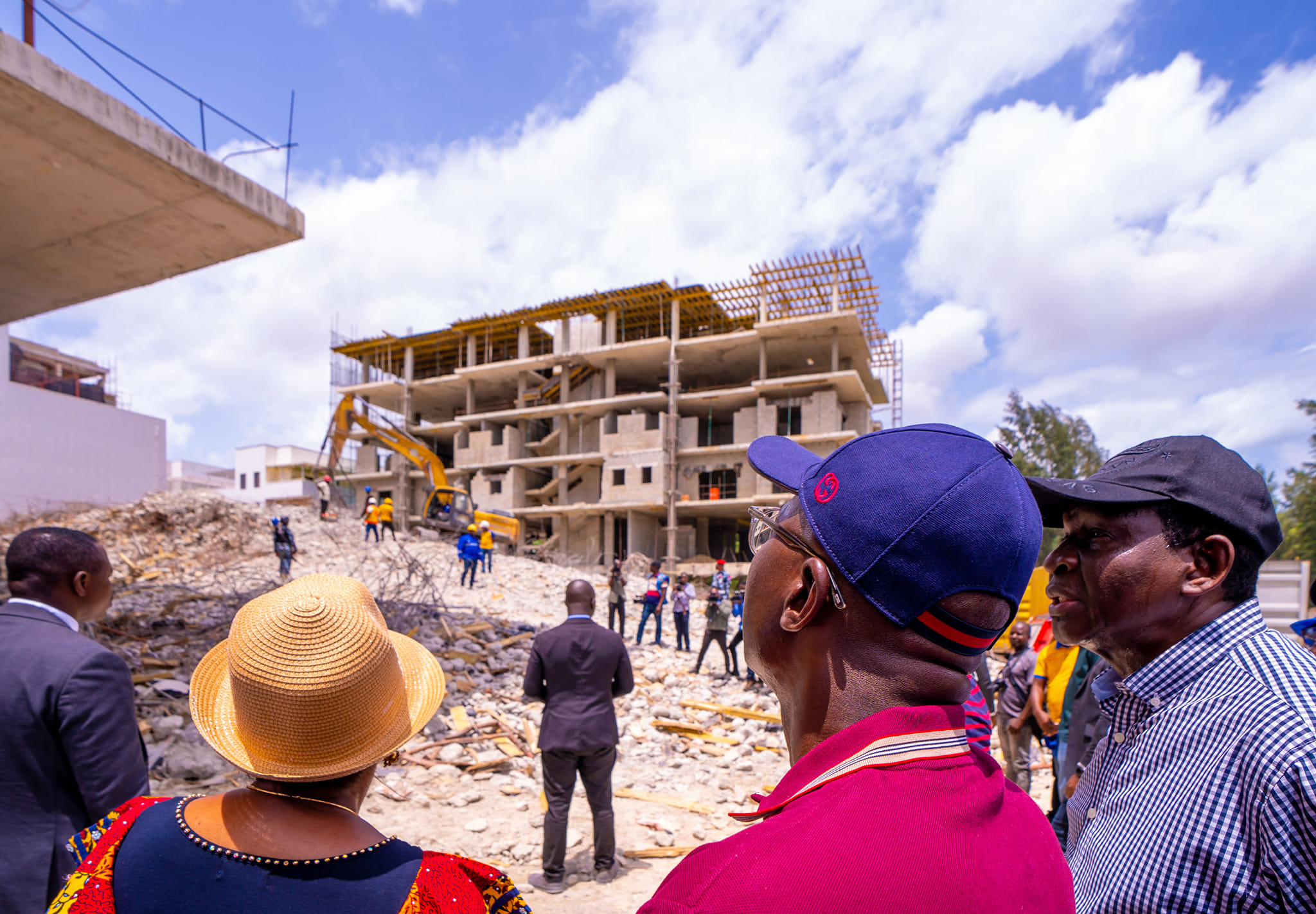 The governor added that the unfortunate incident shows that staff of the Lagos State building officers have failed to deliver in the task given to them. He vowed to ensure that any erring staff indicted in the unfortunate incident will be sanctioned.
"We are at the site of the last unfortunate building collapse in Banana Island Lagos. Like it has been reported before now, there has been a lot of investigation that is going on right now and you can see that they are still clearing the rubbles at the site. We have given an order to stop work, not only at this site but also in all of the construction sites in Banana Island. I think that the exercise we are doing today is not really just about this location. You have all seen the extent of what I will call unapproved extension into the water, at the back of each of the land that is abutting water.
You can see that the original line for Banana Island is even not where we are. It's way in front there and you can see that there are several extensions that have been granted by both the Federal Ministry of Works and Housing and NIWA.
These are the two federal agencies that have been culpable for those extensions. From what I have been told all of the four buildings at the back have never even applied for approvals. The illegality is real and so that is why we are going round other properties in Banana Island.
Excuses have been given that they don't have access and this is not acceptable. This is a total recklessness of all of the developers and we will make a strong point out of this place and all-around Banana Island and in other developments that we have" he said