Anita Brown, widely recognized as one of Davido's former side chicks, has taken to her Instagram platform to kickstart a campaign aimed at securing the freedom of Chioma, wife of Davido.
Anita Brown, famously known as "Nina the Elite," posted an image on her Instagram page, accompanied by a caption that read, "My cousin is in a toxic situation, free her." The post immediately grabbed the attention of her followers and fans of the popular Nigerian singer.
In the Instagram photo, Anita Brown can be seen dressed in an orange jumpsuit, looking similar to a prison attire, with bold words on the back that proclaim, "Free Chef Chi," a direct reference to Chioma.
Her upcoming single, titled "Womanizer," seems to be about her relationship with Davido.
Post below…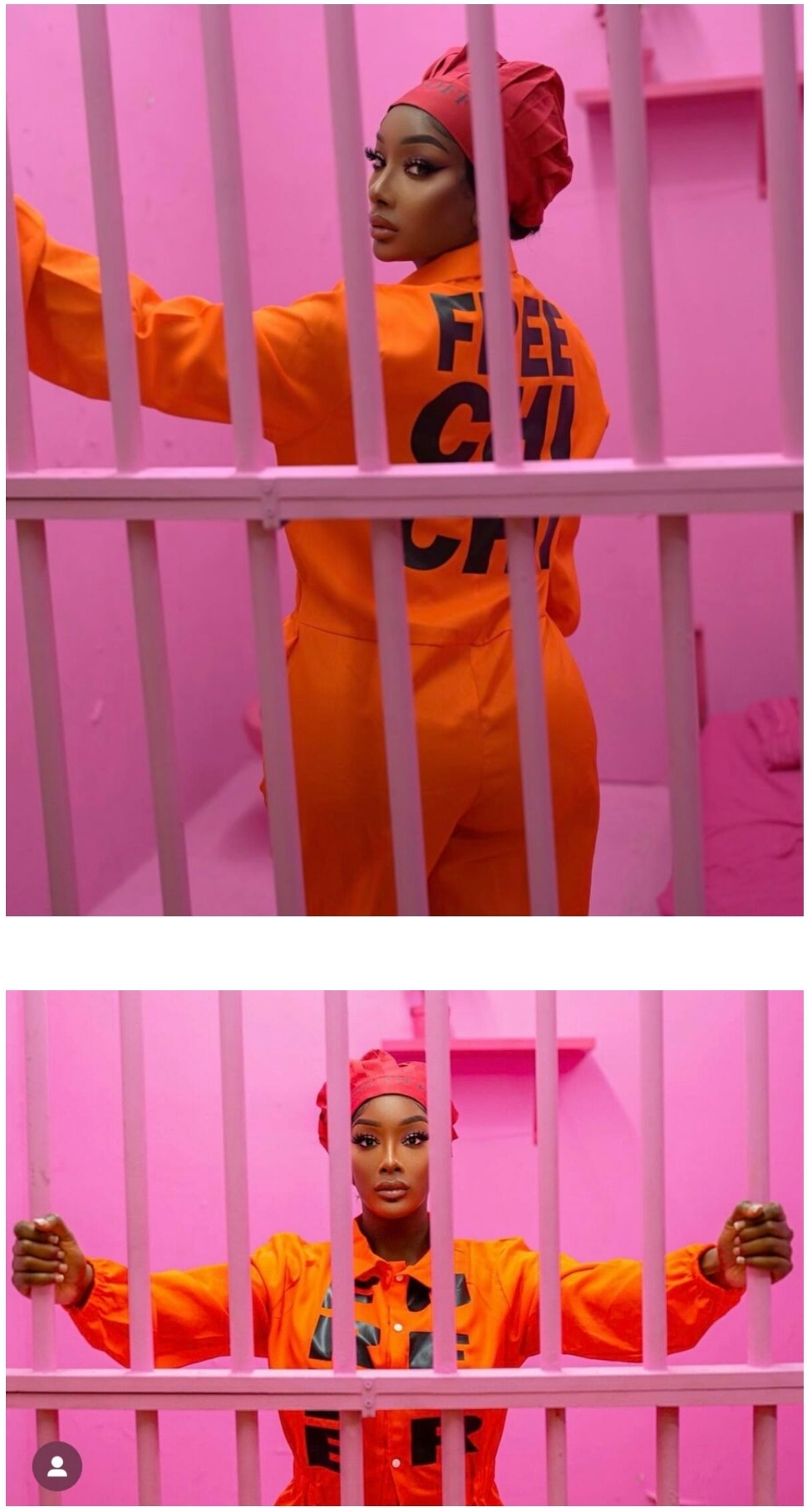 The controversy surrounding Davido and Chioma's relationship has been a hot topic in recent months. It's worth noting that Anita Brown previously made headlines for openly questioning the secrecy surrounding their union. She had raised eyebrows by asking why the couple didn't celebrate their wedding in a more public manner especially since he was a big celebrity.
As news of Anita Brown's campaign for Chioma's freedom spreads across social media platforms, reactions from netizens has also spread,
Reactions
One monjolaoluwa_ had this to say,
She's sooooooooo obsessed with Chioma
One parker_ojugo had this to say,
"Anita na weapon fashion/spiritual wite against david"
One ka3_hope had this to say,
"This woman is the weapon fashioned against davido"
One trayvonrex had this to say,
"WHY IS THIS ON YOUR BLOG IF YOU DON'T WSNT DAVIDOS DOWNFALL. THAT'S WHY AFRICA IS THE WAY IT IS! IT'S SO EASY TO COME BTW US AND BRING DOWN OUR BEST!"
One browniwales had this to say,
"Stop posting drugs addicts post"
One bella hair had this to say,
"This girl should free this family na"
One ogunniyidara had this to say,
"Looking for attention by all means"
One kingimmanueladeshina had this to say,
"This woman na clout chaser"