A Canadian woman expresses the pain of losing her Nigerian husband to another woman in his home country after five years of beautiful marriage.
A Tiktok user, identified as @jennaa_xxoo took to the platform to share the journey of her love with a Nigerian lover that started with a DM.
According to the Canadian mother of one, he husband relocated to the United States with her but got married to someone else when she was barely two months pregnant.
Despite the pain of being abandoned by him, she emphasized that the five years of their marriage was filled with lovable memories.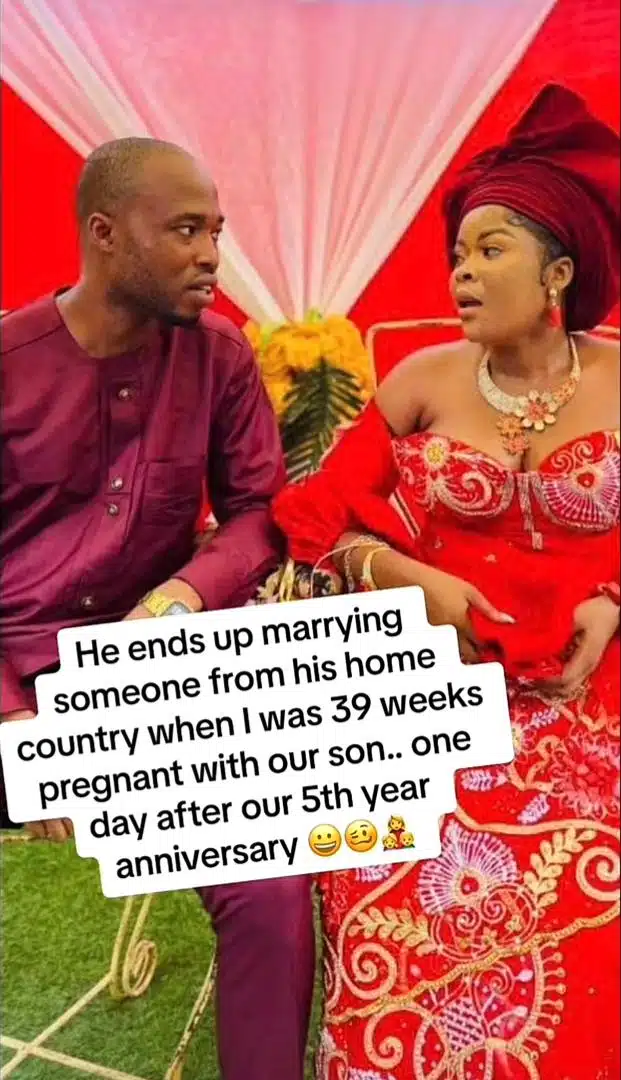 "You replied to that one DM in 2018 and he ends up marrying someone from his home country when I was 39 weeks pregnant with our son. One day after our 5th year wedding anniversary," she stated.
In another post, she added, "Even though there is excrutiating pain behind my eyes & smile, I will forever cherish this small time we felt like a family again.. 🥺🥰," she wrote.
How netizens reacted to the plight of the Canadian woman abandoned by her Nigerian husband
shoumhvew3d said: "I'm so sorry you experienced this the right one will come along and show you true love."
PhayvorJay23 said: "I am so sorry sis..your baby is beautiful..The Lord will bring someone special who will stay with you forever."
LuxeArtistryByRae said: "I am so sorry I do not support what he has done.I know u are hurting…it's well."
Stargirl said: "You are a beautiful and strong girllll!!!! Never let any man make you feel less of yourself❤️❤️… better days ahead."
I'm viola said: "And u seem like a very lovely lady, u deserve to be loved the right way and trust me u would be happy and b loved truly one day."
Watch the video below …