British boxer, Ryan Taylor has hailed his fiancee, Nigerian disc jockey, Florence Otedola better known as DJ Cuppy for showing him support after he quit his boxing match.

On Saturday, 14th January, Ryan who also doubles as a rapper ended a boxing bout with his opponent Brandon Scott professionally known as Swarms after he received a punch in the eye in the first round at the OVO Arena Wembley in London.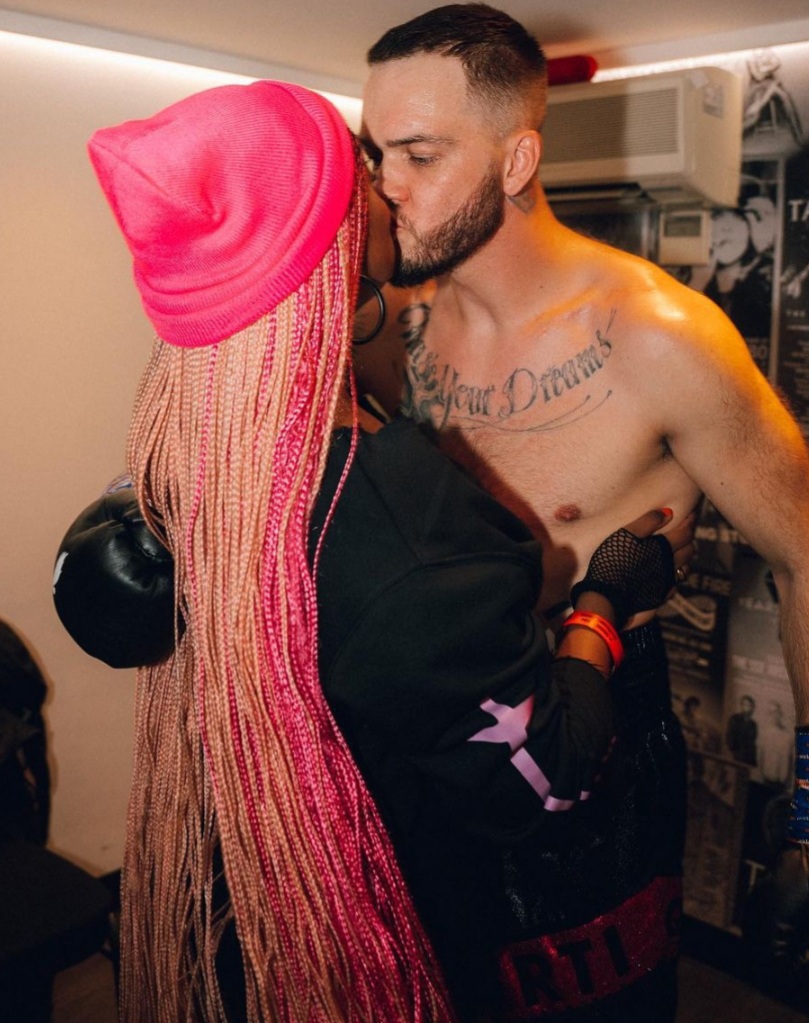 Taking to his Instagram page, Ryan shared loved-up pictures of himself and his fiancee and other backstage events. Ryan reflected on the outcome of the march, expressing confusion about what went wrong and feeling sad, making it difficult for him to continue the march.

Ryan also hailed his fiancee DJ Cuppy for being supportive despite his quitting. He revealed that DJ Cuppy counselled him not to stress about matters beyond his control. He also expressed thankfulness to others and his team for their backing.
Ryan Taylor's Instagram caption
"WAAAAY TOO BLESSED TO BE STRESSED! @cuppymusic aid "Babe don't stress over what we can't control, We don't even need this shit anyway let's go party." Thank you everyone for the supportive messages. Honestly it's still confusing to me how or why it happened but everything happens for a reason. This fight game ain't a joke and once we step in that ring anything can happen doesn't matter how tough you are. I am very saddened with what happened and anyone who knows me personally. Knows how hard it was for me to not continue that fight. MY TEAM! I LOVE YOU ALL THE BEST TEAM I NEVER ASKED FOR with me through everything and our fight group chat I wouldn't want it any other way Till next time".
Post below…..