Lady recounts how she tracked down and reunited with her real dad after finding out, at the age of 31, that her mom lied about her father's identity.
The woman by the name Mashudu revealed that for more than three decades of her life, her mum had hidden the real identity of her father from her.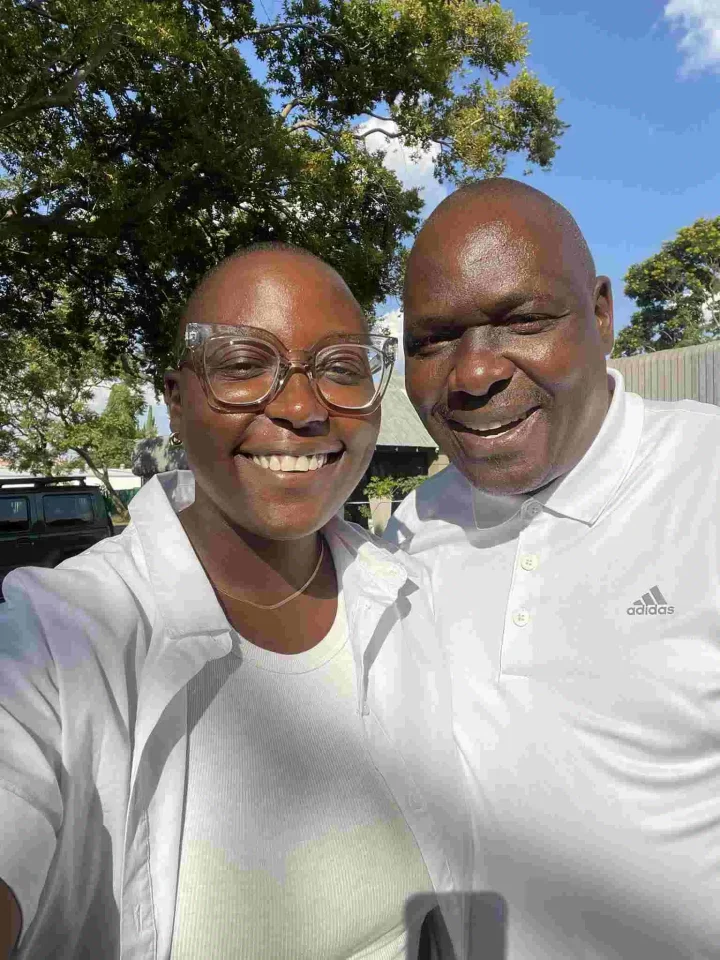 She said that she had discovered her mom's deception on the 22nd of February about who her real dad was.
Mashudu revealed that the discovery had left her in agony and pains, but she took the courage to get the name of her real father and took it upon herself to locate and find him.
According to her, on the 22nd of December, she finally tracked him down and they got talking on the phone.
The following month, January, they finally met for the first time since her birth and began reconnecting and making up for decades lost.
She shared a video of her dad in the kitchen which was recorded in July 2023 which showed her dad in the kitchen doing the dishes.
Sharing the clip, she said that her father was nursing her back to health after she had fallen sick.
She tweeted:
"Feb'22: At 31, I find out that mom lied about the identity of my dad.
Nov'22: After much agony, I finally get my real dad's name.
Dec'22: I track him down and we begin talking on the phone.
Jan'23: We meet for the first time.
July 2023: he's nursing me back to health.
GOD NEH!"
See the post below:
Feb'22: At 31, I find out that mom lied about the identity of my dad.
Nov'22: After much agony, I finally get my real dad's name.
Dec'22: I track him down and we begin talking on the phone.
Jan'23: We meet for the first time.
July 2023: he's nursing me back to health.
GOD NEH! pic.twitter.com/c9Zy3IqyCW

— mashudu (@mashuduhlayisi) July 9, 2023