Content creator, Angela Nwosu has shared a message sent to her husband and movie producer, Austin Soundmind by a 36-year-old lady offering to give him a second child after Doctor revealed that she can't have another baby.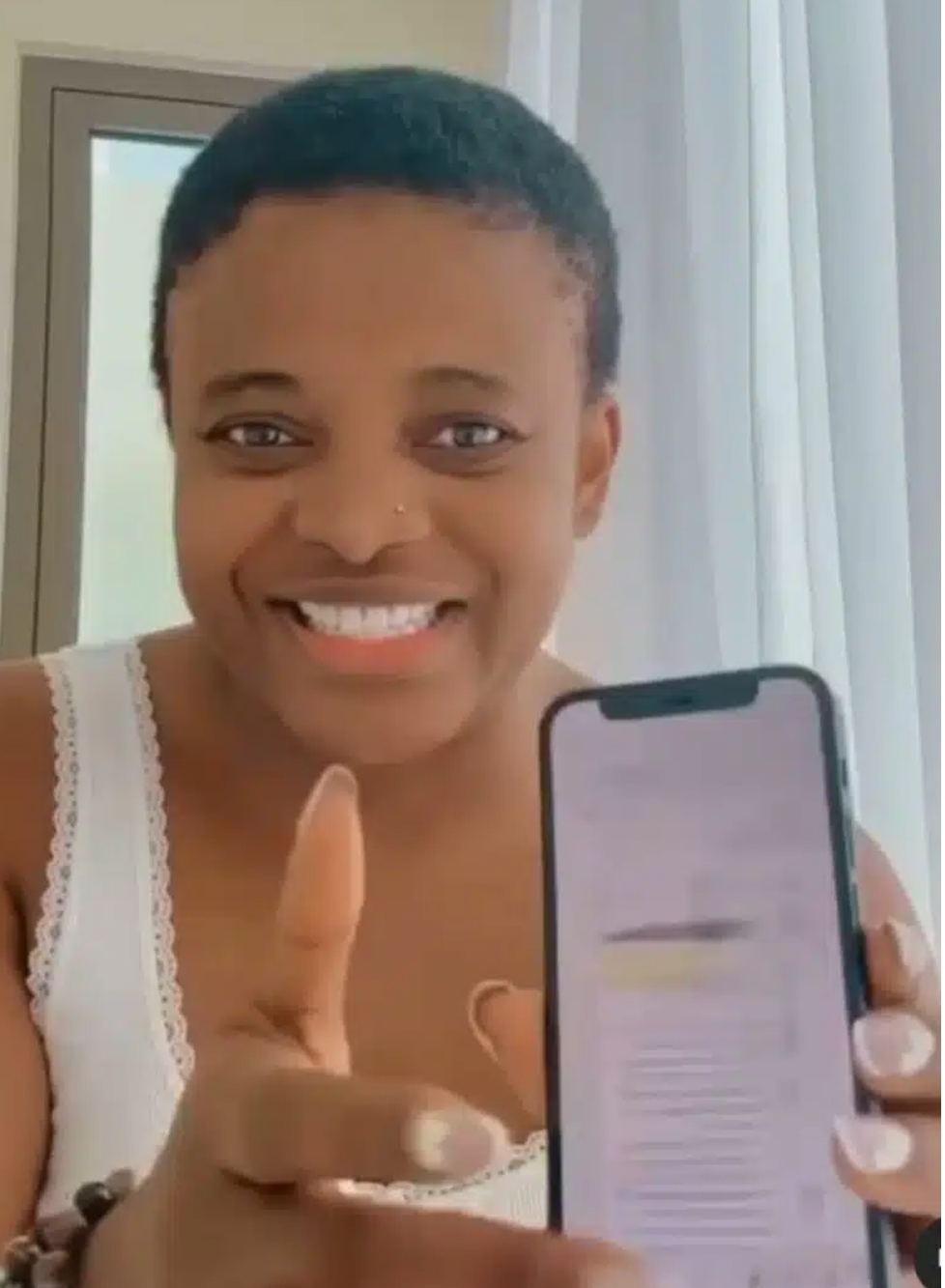 Recall that the Digital Ogbanje, as she is fondly called, had recently discussed a medical issue she's battling which slashed the chances of her giving birth to a second child.
In the video currently trending online, Angela Nwosu revealed that after she revealed her current medical condition, a lady sent a message to her husband, offering to have male children for him.
The text message reads;
"Good evening sir. I'm sorry for coming direct to you as this. I am a very healthy woman. I am 36 years of old. I am writing to you becos I see the video your wife made about no second child. I know that this situation will be make you sad becos you're the only son and you need a male child.
I am offering myself to help you in this situation. I can born a bouncing baby boy for you and make you happy. If you like, you can investigate my background, no issue at all. I promise that this will forever be between me and you, I know you're a mature and smart man. I am a very good fan of your wife so no issue but please no need for her to know."
After reading out the message sent to her husband, Angela expressed her disappointment.
She stated that circumstances like this is a major cause why women battle issues in silence.