Nollywood actor, Kanayo Kanayo has slammed Big Brother Naija All Stars housemates for failing basic questions at their Arena game on Friday.
During their task on Friday, the housemates were prepped on some basic questions about their country and they failed woefully. Ceec who is a lawyer left many bewildered when she failed a simple question about her field.
Mercy Eke who runs a business, didn't know what CAC (Corporate Affairs Commission) meant, likewise, Alex who has a Master's degree, didn't know multiplication and division, the same goes for Pere Egbi and White money.
Mocking them, Kanayo called out the organizers of the show for wasting finances on them, instead of channeling it into educational programs.

"A wasted 120m on INCORRECT PEOPLE, who are only correct with their bum bum. Money that should have been channeled to a CORRECT educational program".
Post below…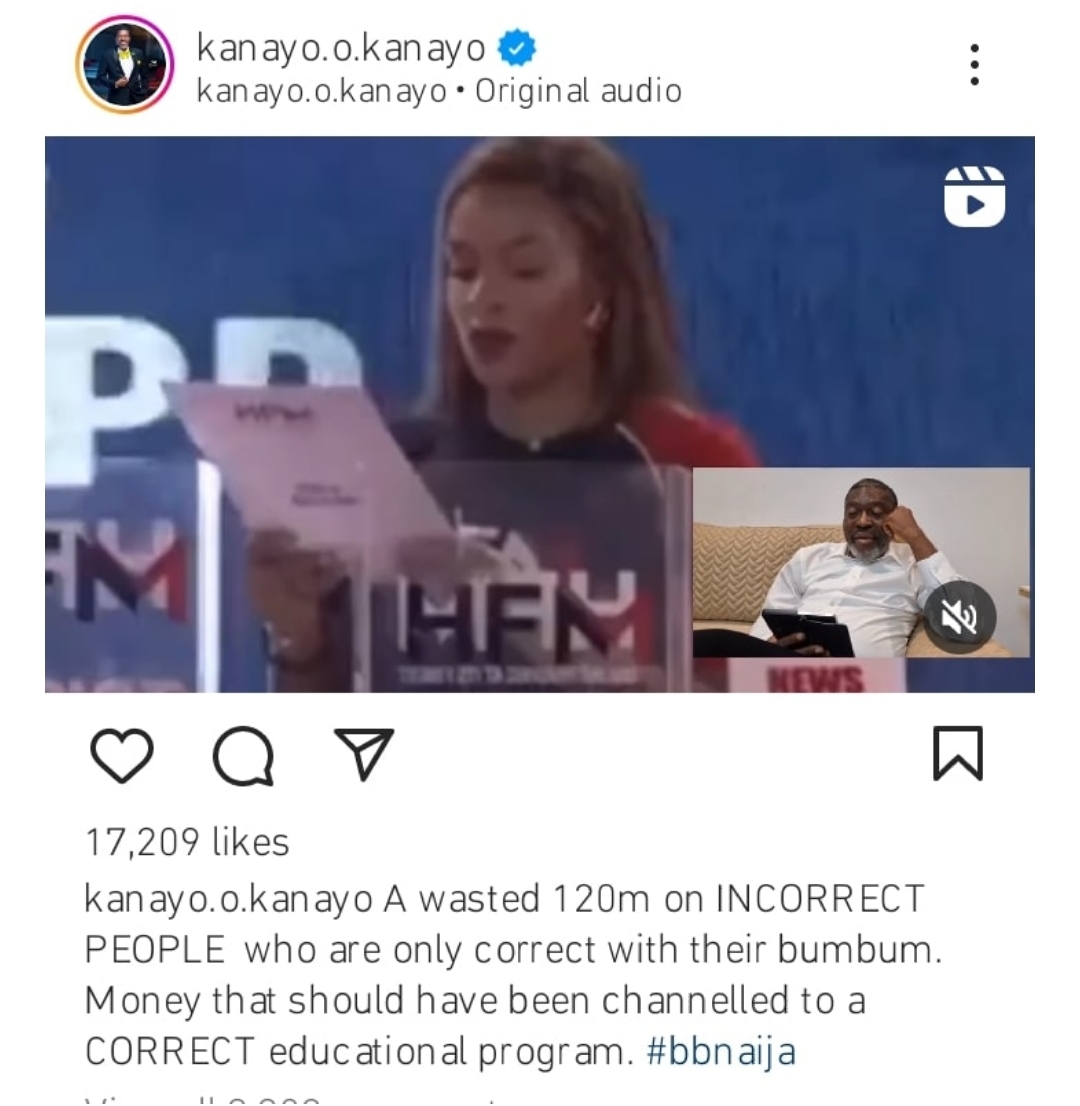 Video below….
https://x.com/babygyalxxxx/status/1703213569574125727?s=20
His post has expected generated mixed reactions as some concurred with him, while others tackled him.
One Hadason Bless wrote, "Na Ceec own pain me pass and she say she be lawyer
One Official Edoeje wrote, "I agree with you sir, but even the men on the show got answers wrong too. So why is it always the females? I'm not siding anyone exposing their body, but why always the women
One Uche wrote, "95% of celebrities at over the world aren't academically inclined or have strong values they hold high. This shouldn't surprise you
One Collins Morgan Ijele wrote, 'She was called to the bar (beer parlor) at 20, and CEO doesn't know what's CAC. They are just busy promoting immorality
One Theresa wrote, "Even in school we don't answer 100% of all these questions we were asked. Don't judge people based on a tense situation. They all answered a lot. This is just a few of the answers".