Danielle Edochie, Yul Edochie's first child, has broken her silence on social media following the death of her brother, Kambilinachukwu.
Following the death of their son, the Edochie family was obviously pushed into a period of grieving, and as a result, they have been absent from social media for days.
Danielle Edochie on her part recently took to her Instagram story where she shared a screenshot of her YouTube channel while urging netizens to click and subscribe.
Refer to the post below: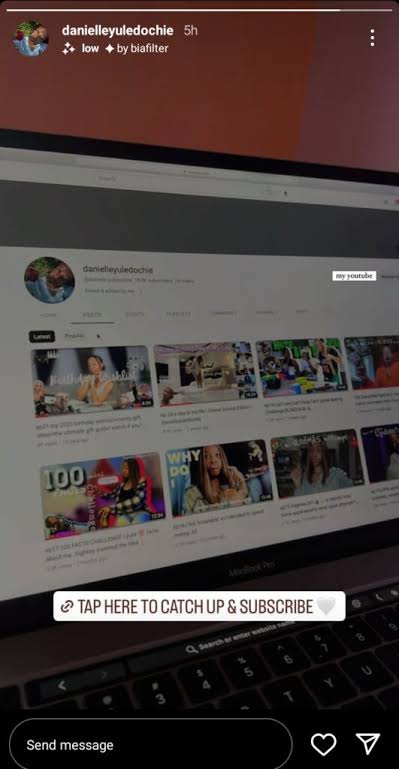 Kambilinachukwu is said to have slumped while playing football at school.
The boy was subsequently rushed to the hospital where he was confirmed dead.
Yul Edochie has also reported the death to the police and investigations are ongoing.