Planning and executing a wedding may prove to be something complex, time-consuming and costly for a young couple.
However, in the recent past days, there has been a new trend of simple weddings that have achieved the main aim of officiating a union without using fancy cars and lavish parties.
The latest colourful wedding that has caught the attention of many social media users is one in which the bride was wheeled to the venue in a handcart.
While many couples often break the bank in the name of getting their dream weddings, Miriam Christina and Soko Sam chose to go the simplest way to exchange vows and cement their union before the public.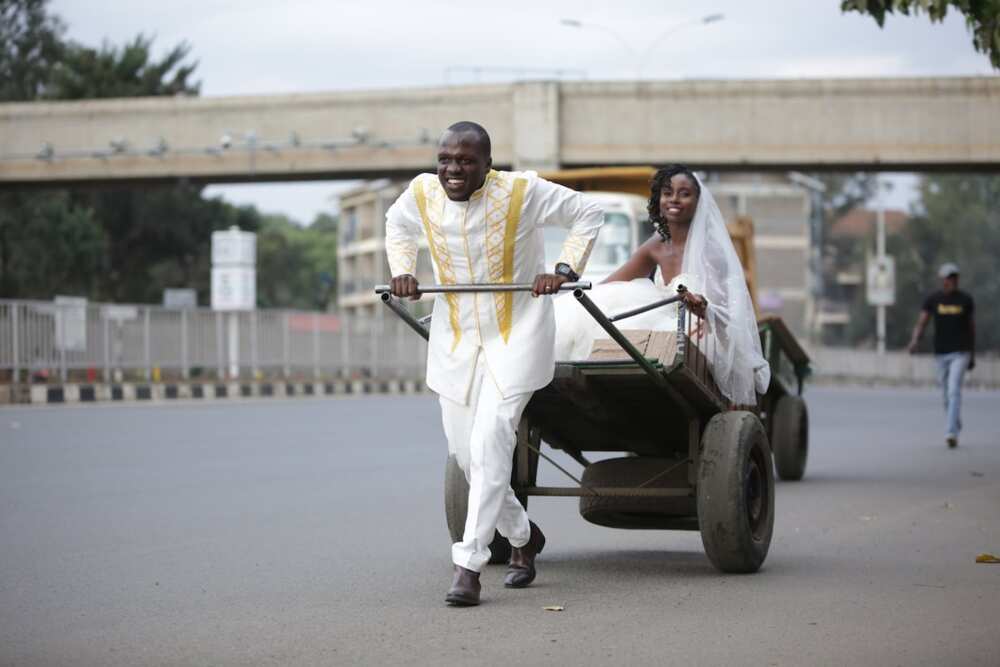 The wedding event that was held at PAWA 254 was attended by human rights activist Boniface Mwangi and presided over by former chief justice Willy Mutunga.
"Pastor Frank Ondere gave a lovely sermonette. Wishing them a lifetime full of love, laughs, art and the best of times," said Mwangi.
Based on the wedding arrangements, we can only say this was a simple wedding ceremony and not a cheap one.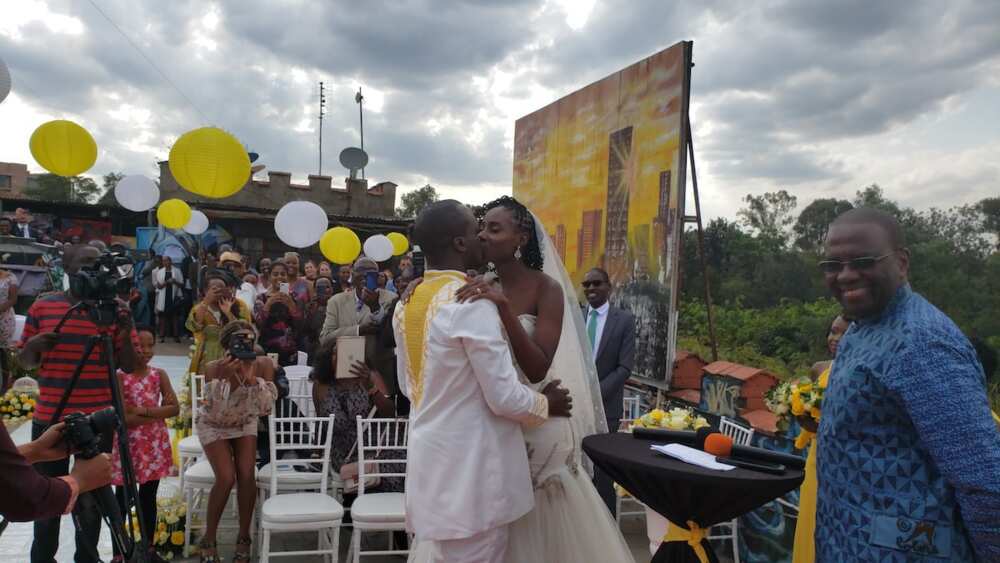 After the exchange of vows, came the critical time of kissing before the public, Willy Mutunga's eyes could not allow him to watch the to lovers exchange saliva in public.
After the kissing, came the photo session as parents stood by their children to take photos, on the far right is activist Boniface Mwangi.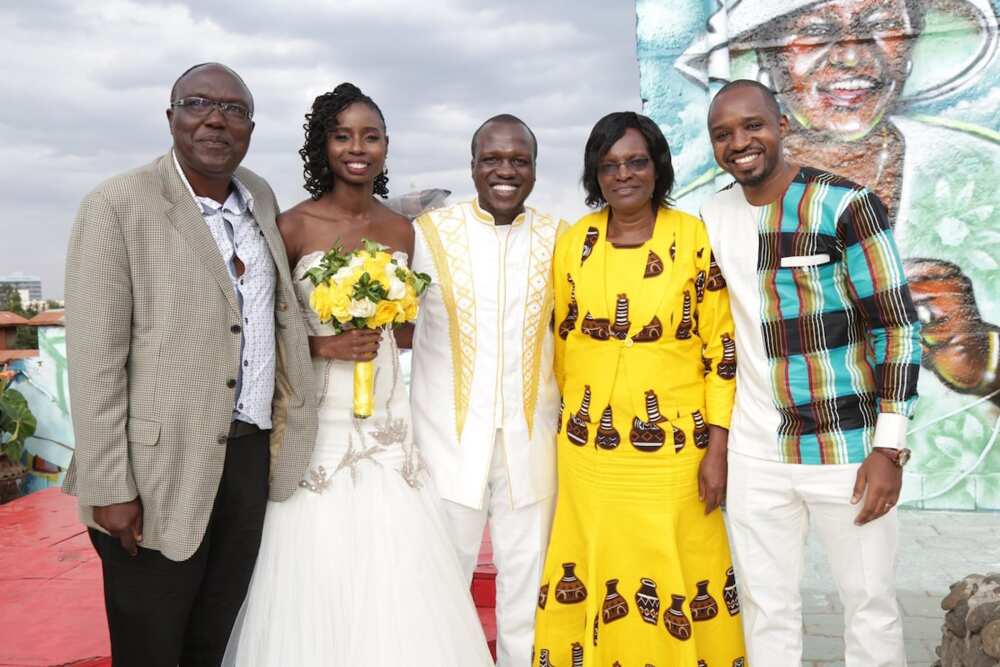 What matters most in a wedding is the exchange of vows and officiating the marriage, it doesn't matter whether cheap or expensive.