Former President Donald Trump is peddling election fraud claims again ahead of his expected announcement that he will be launching a 2024 presidential bid Tuesday night, November 15.
Taking to Truth Social after ally Kari Lake lost in the race for Arizona governor, Trump, 76, claimed that the election was stolen from her.
Trump wrote: "Wow! They just took the election away from Kari Lake. It's really bad out there!"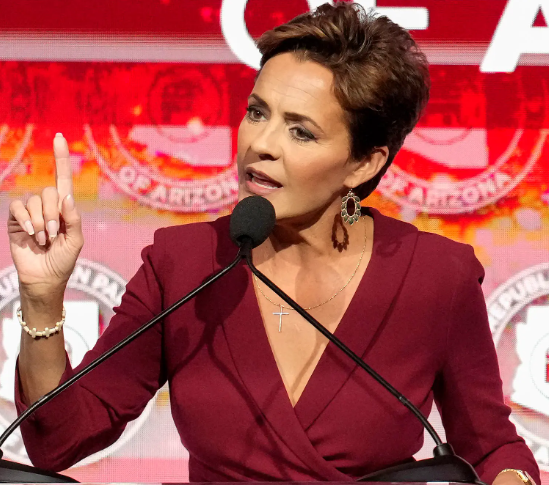 Lake, Trump's staunch supporter who maintained without any evidence that the 2020 election was rigged, lost to Democrat Katie Hobbs on Monday, Nov. 15.