Ghanaian actor, Van Vicker has set social media abuzz by candidly revealing his true age during his birthday celebration.
The actor took to his Instagram page to express his overwhelming love and appreciation for his family, emphasizing how fortunate he feels to have his wife and three children by his side as he turns a new age.
In his post, Van Vicker announced that he has just turned 46 years old, surprising some of his fans who had not been aware of his actual age.
With gratitude, he expressed his blessings and the motivation he has to achieve more in his life. Van Vicker acknowledged the unwavering love, care, trust, and support he receives from those around him, both physically and virtually, demonstrating the profound impact his fans and loved ones have on his life.
He wrote:
"46 years. I am grateful. I am blessed. The time has come. I am still inspired to achieve more. It's a blessing to be surrounded by love, care, trust and support. It's inspiriting. I thank y'all, far and near; physical and virtual. God Bless"
See the post below: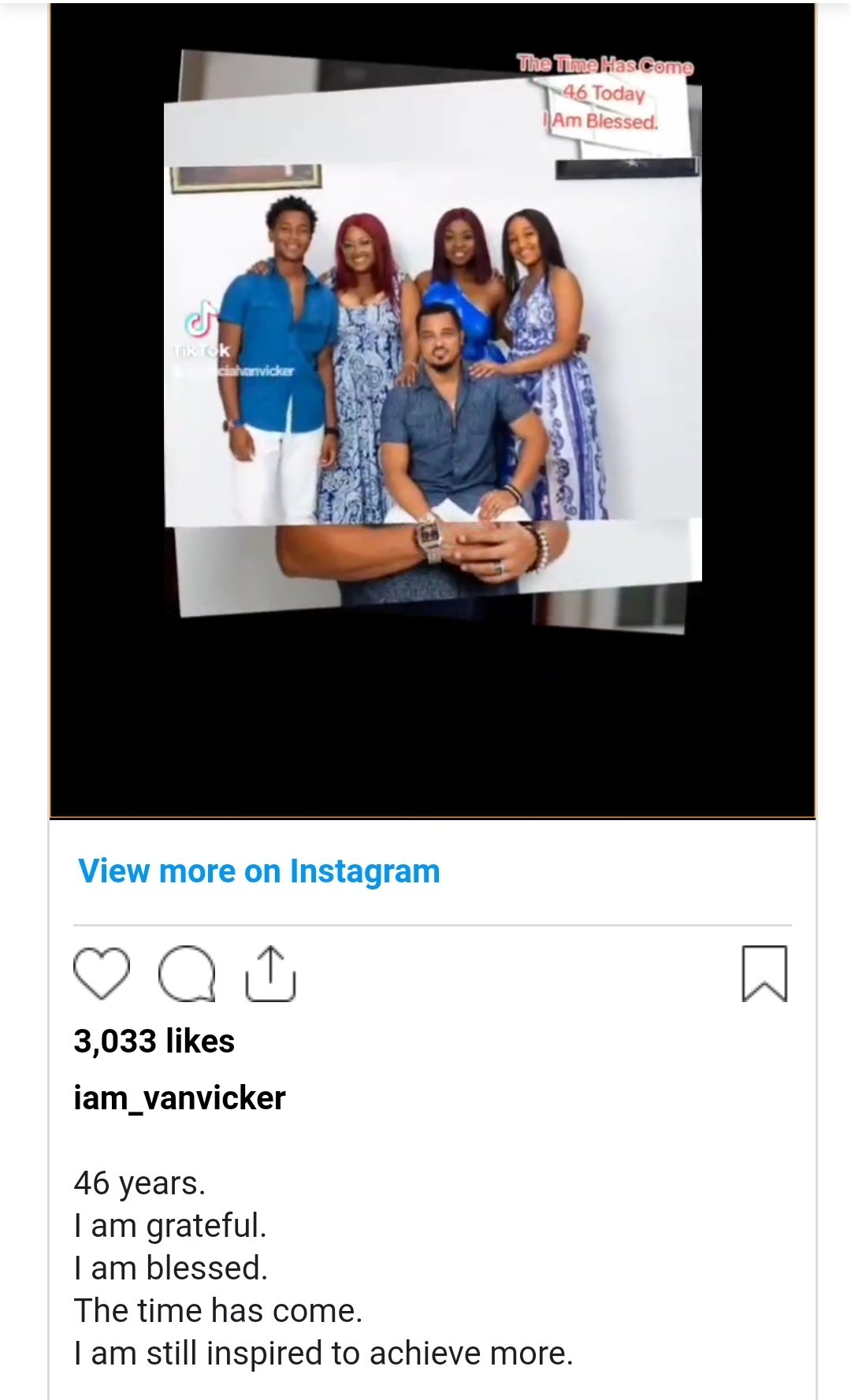 Expressing shock about his ageless looks, One Charlize Theron wrote: "Wow Van Vicker is going to 50. I thought he was 40."
SmallieAnyanwu wrote: "I guess it's only the children that are ageing cause the parents don't seem to age at all."
Omgfrenchie wrote: "46 years old and you look younger than these new-age kids in their 20's. Happy birthday wishing that your next 46 years are even greater with more health and prosperity."
Wanchie1935 wrote: "Happy 46th birthday to you Mr Van Vicker…May you live to see many many more years in good health and prosperity coming all the way from the beautiful dutchside of St Maarten 🥂🥂🇸🇽/🇬🇭 in the CARIBBEAN."