Former BBNaija star, Neo recently had a conversation with Toke Makinwa and they decided to share the video online. Toke Makinwa and Neo both shared some of their past experience and it was an interesting conversation.
Neo told Toke Makinwa that some ladies usually soak their panties inside the water for days before washing it off.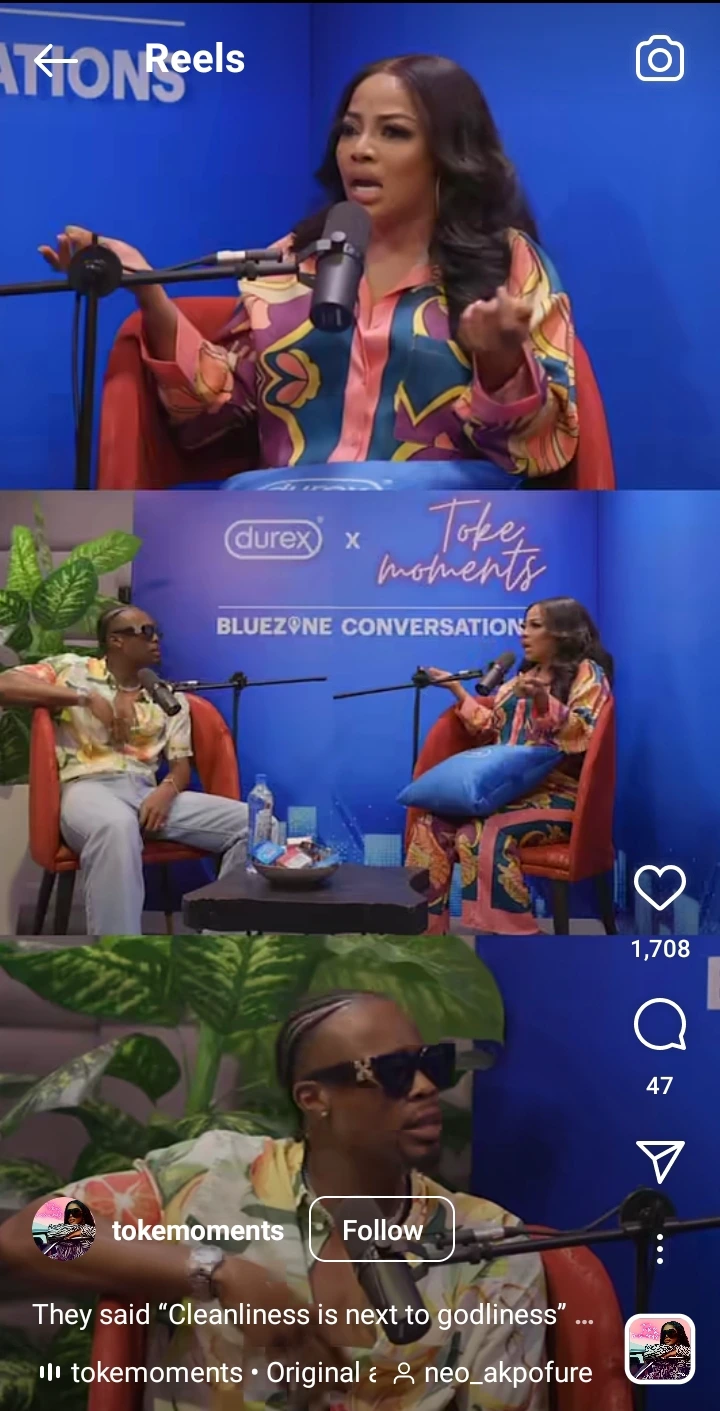 Toke Makinwa was shocked with his statement and she asked him what kind of lady has he been hanging out with. Neo went further to say that he's not joking, he has realized that some ladies soak their panties for like 2 to 3 days before washing it and it's irritating to him.
Toke Makinwa went further to share the experience she had with a guy. According to her, she said that the guy wears 3 different boxers in a day and he washes them all at night. She said that whenever he's washing his boxers at night, the sound of the water always wake her up. Neo told her that there's wrong y it.
Click here to watch and listen to their conversation.