A young Nigerian woman took an extra step to celebrate her father who is mentally challenged.
She proudly shared the video for the world to pen down prayers for him.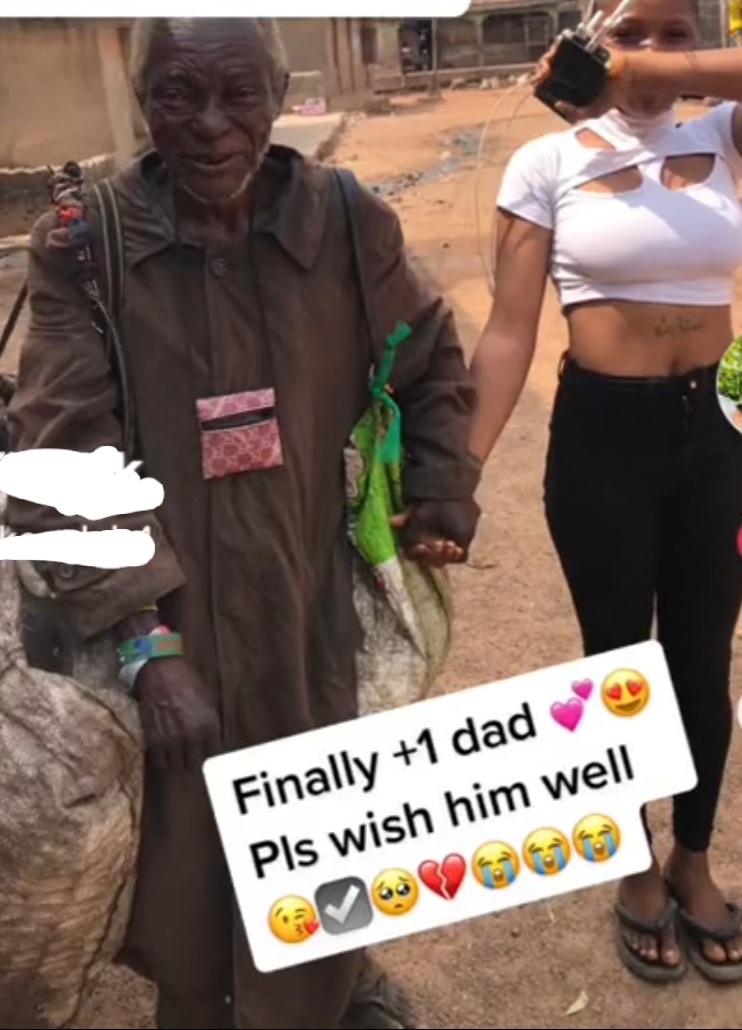 Although he wasn't dressed in princely garments, he wore a smile that reflected the joy in his heart. Being remembered by people you love and who love you is truly a blessing.
His daughter brought some gifts seen in the video, and they posed for pictures together.
Reacting to the video, some netizens criticised the lady for not taking him home to change his clothes.
The lady replied to the comments by saying she tried to, but he refused to follow her home.
Video below….

Social media reactions below…
@treasurekiss13 said: "Happy birthday sir"
@tailormafia said: "Do better things for your dad, happy birthday to your dad. let your dad looks more better."
@barbielora107 said: "Pls can't u take him home if u can take pics with him."
@bullions_van said: "D resemblance is there."
@userzaynababdull commented: "Luv you so much may Allah bless your entire life."
@olamilekanola04 said: "MGL to sir."
@tessyq212 said: "Happy birthday sir wish u long life and prosperity."
@akosuaadepa_133 commented: "Happy birthday."
@Scott babe commented: "Happy birthday to u pappy mhi."
@muhammedmariam05 said: "I pray may God surprise you with the good thing you have been doing."
@latuga44 said: "Unchanging may Allah be there for you, which him good recovery."
@hajiazizy said: "I love you dear, God bless you for this happy birthday daddy."
@godwillmarlian said: "What you did can not helping my sister. It's your father birthday at least, surprise by buying new things for him to look good than you just post."