Senator Shehu Sani, a former senator who served the good people of Kaduna Central Senatorial Zone, has taken the time to respond to Adeyanju Deji, a self-described human rights activist, for saying that Mr. Peter Obi, the presidential candidate of the Labour Party, attacked all churches after losing the recently held election.
Senator Shehu Sani responded to Adeyanju Deji by emphasizing that Peter Obi never attacked churches; rather, he just objected to their subordination. He continued by revealing that Deji Adeyanju enjoys turning kola into bitter kola on a regular basis.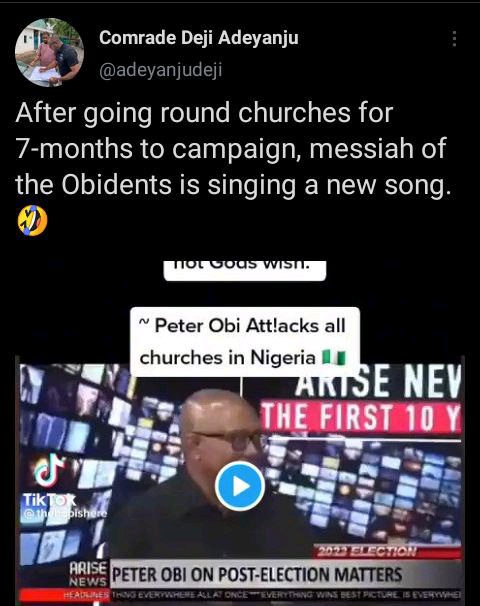 This claim was made by Adeyanju Deji after he aired a video of Peter Obi speaking and disputing a number of religious figures who advised him to accept the results of the presidential election as God's will rather than dispute them.
Adeyanju Deji and a few other people were criticizing Peter Obi in the run-up to the just ended presidential election for reasons that only they knew. Nigerians, though, are waiting to see how it would all turn out.