Regina Daniels has taken to her official social media page through Instagram to share adorable photos of her second son Prince khalifa Nwoko as she described him as their commander in chief, number one Boss Baby and grandma's boy.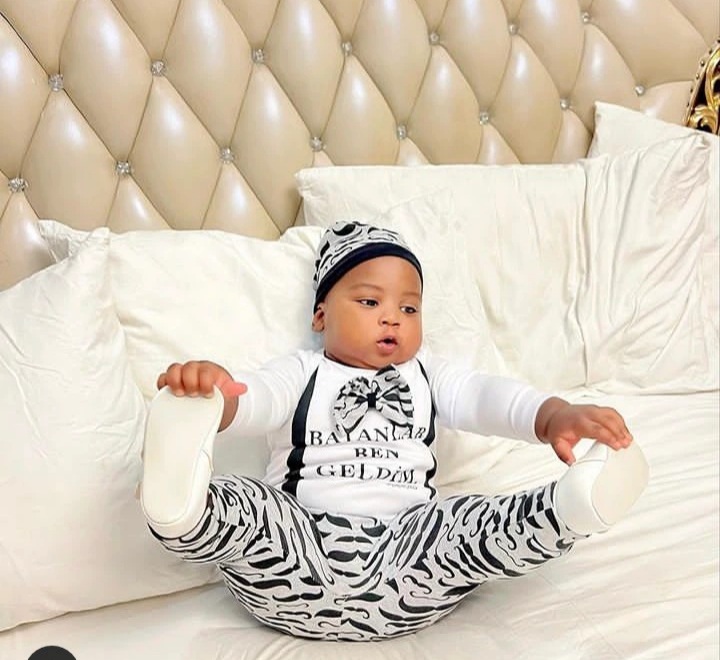 While sharing the pictures, she took to the caption section of the post to describe each slide:
First slide: say hello to our commander in chief. Our number one Boss Baby.
post below….