Germany has called on Turkey and Hungary to swiftly ratify Finland and Sweden's bids to join the North Atlantic Treaty Organization. 
The two Nordic countries announced their intention to join NATO in May 2022, ending decades of neutrality after Russia?s invasion of Ukraine caused a sudden shift in attitudes toward joining the bloc. 
 All 30 NATO member states must ratify their bids to join the bloc; however, Turkey and Hungary have yet to approve them. 
Turkish-Swedish relations suffered a major blow in late January after a rally outside the Turkish Embassy in Helsinki at which an anti-immigration politician set alight a copy of the Quran. The incident sparked anger in the Turkish capital, Ankara, where protesters took to the streets and burned the Swedish flag outside the Swedish embassy in response.
Turkish President Recep Tayyip Erdogan previously said he has a positive view on Finland's entry to NATO, but not on Sweden's "as long as it permits attacks on Islam's holy book Quran," according to state news agency Anadolu. Turkey has also said Sweden must take a clearer stance against what it sees as terrorists, mainly Kurdish militants and a group it blames for a 2016 coup attempt.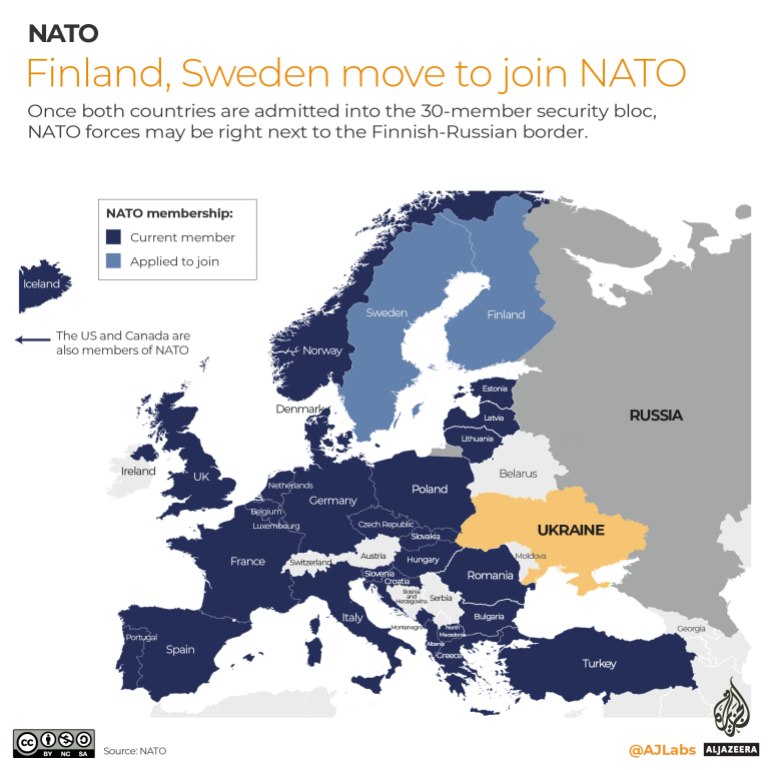 However, on Monday, February 13, German Foreign Minister Annalena Baerbock said during a joint press conference with her Finnish counterpart in Helsinki that Turkey should ratify the bids to make the alliance stronger.
?I made it clear over recent months with regard to all NATO members, especially the two who haven't ratified yet, that it is not only in the spirit of an alliance to ratify swiftly, but also that it will make us stronger as an alliance,? 
Finnish Foreign Minister Pekka Haavisto added, "On NATO accession ? we are waiting for the two last ratifications Hungary and Turkey," adding that he hoped fulfilling "all those conditions that were set by Turkey" would lead ?to a very rapid ratification process." 
Haavisto said he hopes both Finland and Sweden can become NATO members by the middle of the summer, adding that "the conflict is not far away from us."