It is no longer news that TV reality star, Nina ivy has remarried.
Tontrends reported that the Imo State born star has remarried an American by the name, Chris Miller. The new couple met sometime in 2021 and dated for seven months before finally tying the knot privately in court the USA.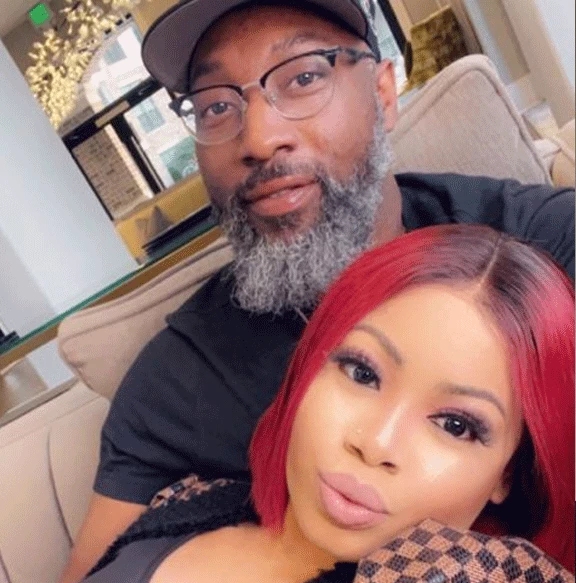 According to different sources, the duo had their court marriage in April 2022, and Nina Ivy has since changed her name on all her social media platforms to her husbands name; Nina Ivy Miller.
It would be recalled that, Nina Ivy was reportedly married traditionally to a certain Anthony who didn't show up on the traditional wedding in 2020 raising eyebrows on Nigerian social media; she reportedly faked the traditional marriage to escape from the "baby mama" tag which Nigerians used derogatorily.
The reality star in no doubt has been in so many controversies on relationship, reason she kept this one private. How fans are reacting to Nina Ivy's new marriage.
Reacting to her new marriage, some Nigerians have taken to Instagram to air their views.
MC Da Prince wrote: E be like we go leave the marriage this Ooni of Ife and Nina Ivy.
Callmedammy wrote: Ooni of Ife's sister.
Prettyfacedammy wrote: Don't judge her. The Nigerian men in America are not your type of men you want, trust me. The Nigerian men in Nigeria are way better.
Nnenna_blinks wrote: The Nigerian Jennifer Lopez. She moves like a spirit.
Brilliant_shape wrote: It's obvious she is after American Citizenship. In fact American Citizenship no be your mate.
Sleepwear_ng wrote: This marriage by proxy will always be funny to me. How do you dance, sit, cut cake alone? Why not wait till your partner makes it to where you are, then you both can have the wedding. Nina Ivy no try oh."