Princess Folashade Ogunwusi-Fadairo, the elder sister of the Ooni of Ife, Oba Adeyeye Ogunwusi, has disclosed that the monarch wasn't interested in polygamy, but he had no choice.

The monarch's sister disclosed this while speaking in a recent chat with Punch newspaper.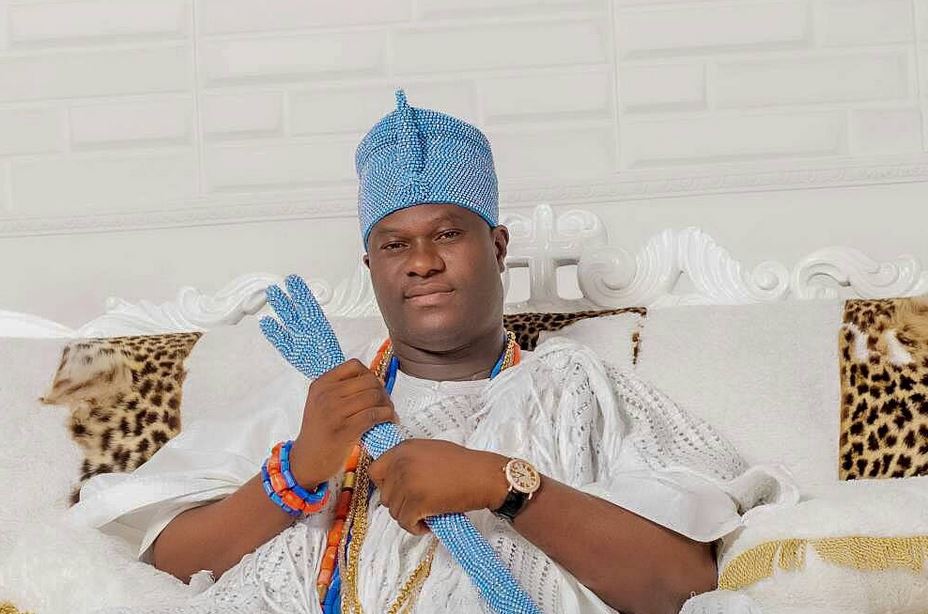 It will be recalled that the monarch made the headlines last year after he took five wives bringing the total number of wives to six.

While speaking in the interview, the princess said that while it is not her place to interfere with the affair, she believes that her brother had no interest in polygamy. Although he had no say in the matter.

She said:

"My opinion is that what you have to do, you just have to do it. Meanwhile, that's his personal life, I can't meddle in it. What I can say is that I don't know if you were there during his wedding anniversary or so, if you heard the speech he made, it was very touching and it was something that personally he didn't like but he had no choice, he had to do it. Where the Yoruba are coming from, polygamy is expected.
And being the progenitor of the Yoruba race, inu e ni won bi wa si (we were born in it). For instance, my grandfather had eight wives, that's paternal and my maternal grandfather had about seven or eight wives too. So, it's something he had to do, although, I think he avoided it."

Folashade also related how it was predicted that one of her brothers would become a ruler, but she didn't know which of them as she had three:

"There were some predictions. For instance, my father had three boys and he is the last of the three boys. The prediction had been there that one of the boys would become a king but no name was mentioned and we didn't know which one of the three it would be. In any case, we didn't even take the prediction too seriously. You know, people will always predict, it's left for you to believe or not to believe.

The prediction came and I remember my dad gathering us together to pray for whoever it was going to be and I called my sister aside and said to her: "Do they know when the present one (king) would die? Nobody knows; so, what kind of prediction is that?" But then we joined our father in the prayers, believing that one day, it might happen and it actually happened eventually.

I remember my grandfather used to call him (my brother) Adeyeye Ooni; my late mum also did the same, calling him Adeyeye Ooni. My other brothers were there but I can't remember my grandfather or mum calling them Adegboyega Ooni or Adetunji Ooni."