Filmmaker and co-founder of iROKOtv, Mary Remmy Njoku has advised African parents on how best to remind their daughters how beautiful they are in their skin colour.
The mother of three said this on her verified Instagram page where she urged African parents to normalise buying brown skinned dolls with Afro hairs for their daughters, instead of a white version.
"African parents need to normalise buying brown dolls with Afro hair for kids. This will help remind our children (especially daughters) of how beautiful and unique they are. White-skinned dolls shouldn't be their standard for Beauty," she captioned the post she shared on Friday.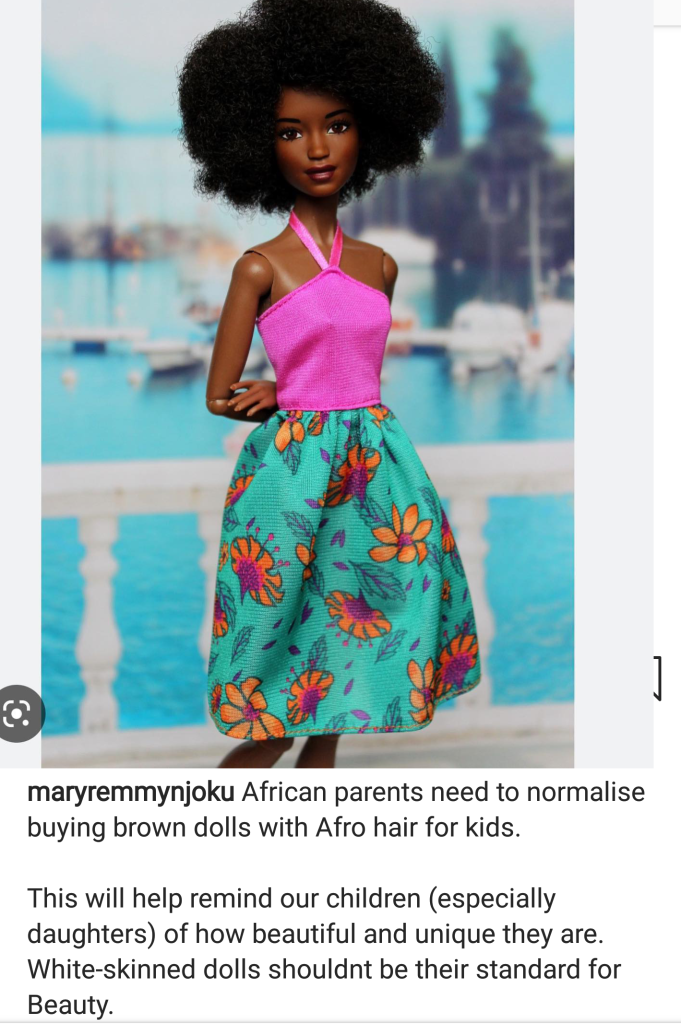 This comes shortly after her husband, Jason Chukwuma Njoku, clearly stated that he's not ready to leave huge investment for his kids.
The father of three via her Twitter page a few days ago noted that he had heard several times that inherited wealth is mostly a burden, so he and his actress wife, Mary Njoku owe their kids good education and they can fend for themselves thereafter.
"@MrsMaryNjoku
& I save to guarantee our kids a great education. After that our job is done & they can fend for themselves. We don't save for ourselves we spend to enjoy today. Young money is better than old money. It's way more fun. Trying to leave as little behind as possible
Mary Remmy Njoku is getting married for the second time in a few days—to her husband, Jason Njoku, to celebrate their 10th anniversary," he wrote.
Jason Njoku further added, "From all I have read Inherited wealth is mostly a burden. We actually don't buy much stuff. We spend on family experiences. Experiences we hope to gist about when we're old and less mobile. In the end life is to be lived. It's a burden regardless. Structured makes it less so. But burdens still remains."