Jenifa Sunday, the younger sister of controversial actress, Nkechi Blessing has bragged about how amazing her sister is.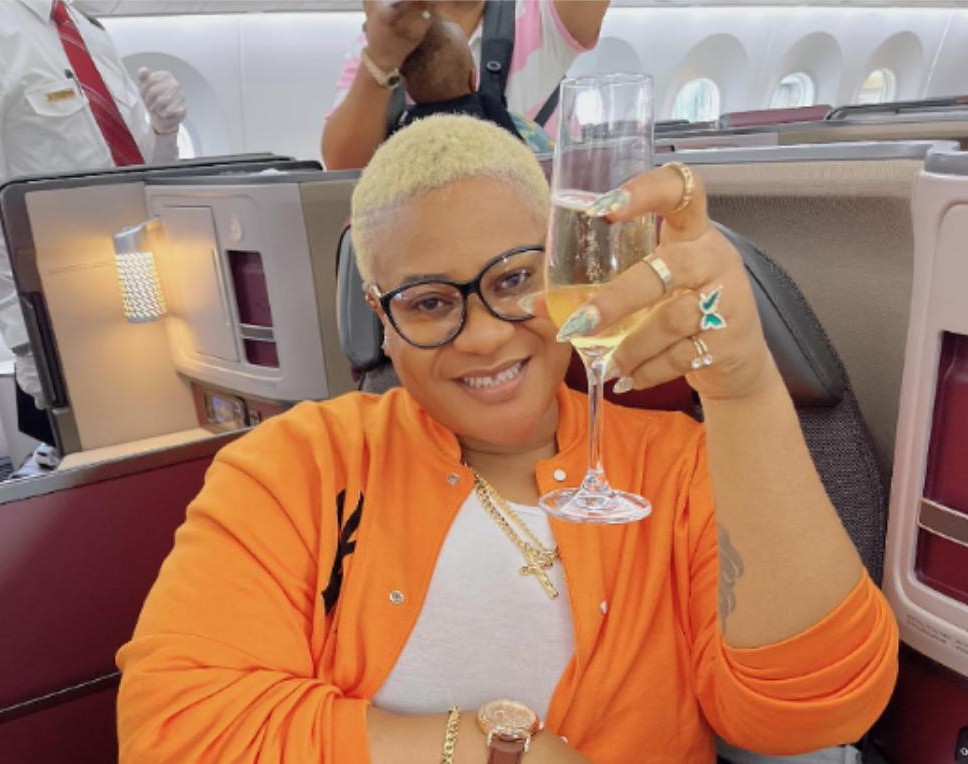 In a recent chat with City People, Nkechi Blessing's sister spoke about her controversial sister and the other side of her that the public doesn't know.
Opening up on their relationship, Jenifa said "If I have to start talking about Nkechi Blessing, it will take forever. Everybody knows her, but people don't know her the way that I do. I know her as a sister, as a friend and as a mum. She has always been there for me. She has done so many things for me. She's like a man in a woman's body. She's an amazing person, forget all the "gbas gbos" Online oh! She is very sweet and loving.
I was in boarding school, I didn't really stay at home, I was always in school. Whenever I came back from school during holidays, she's usually in college or in school too. So, I didn't really spend much time with her, while growing up, but she has always been my backbone. She's always been by my side. For instance, if anybody troubled me, she's always there for me either I was wrong or right. She deserves first class in spoiling me, buying things for me. Indeed, she is an amazing person to me.
Addressing Nkechi Blessing's controversial life style, she said "My sister can be controversial, but she is more loving than controversial and people don't see the loving part of her.
Ah! She is loving, she is a lover girl. She's sweet and she is not the outside kind of person. People don't know this about her. She would rather be in her house and  be sleeping. If she has her way, she could sleep from January to December. She loves this baby girl lifestyle. She does not like suffering. She likes travelling, singing, eating and being pampered.
She is not what the media or some people say about her. Yes, she's stubborn, everyone is stubborn, but she is not what has been portrayed, she is actually very sweet.
On how her sister set up a business for her, she said "I am the CEO of Nova Kiddies Empire. I sell baby products, bicycles and toys. My sister opened it for me. Instead of her buying me a car, I told her to open a business for me. And boom she just opened it. I am still in shock of it.
It's not even close to a month that she opened  it. I just told her that instead of  her buying me a car, she should just set me up in business and she did. She didn't even tell me. I just woke up one morning and saw her messages. She showed me the shop and sent me a huge amount of money to fill the shop. She set the whole thing up for me. She has always given me all that I wanted. I don't lack anything. Maybe in relationship, but money wise, I don't lack. There's no man who would promise me anything my sister has not given me.