A small-sized National Youth Service member, Ruth Innocent who became an internet sensation after sharing photos with her tall boyfriend has expressed concerns that his family would not welcome her.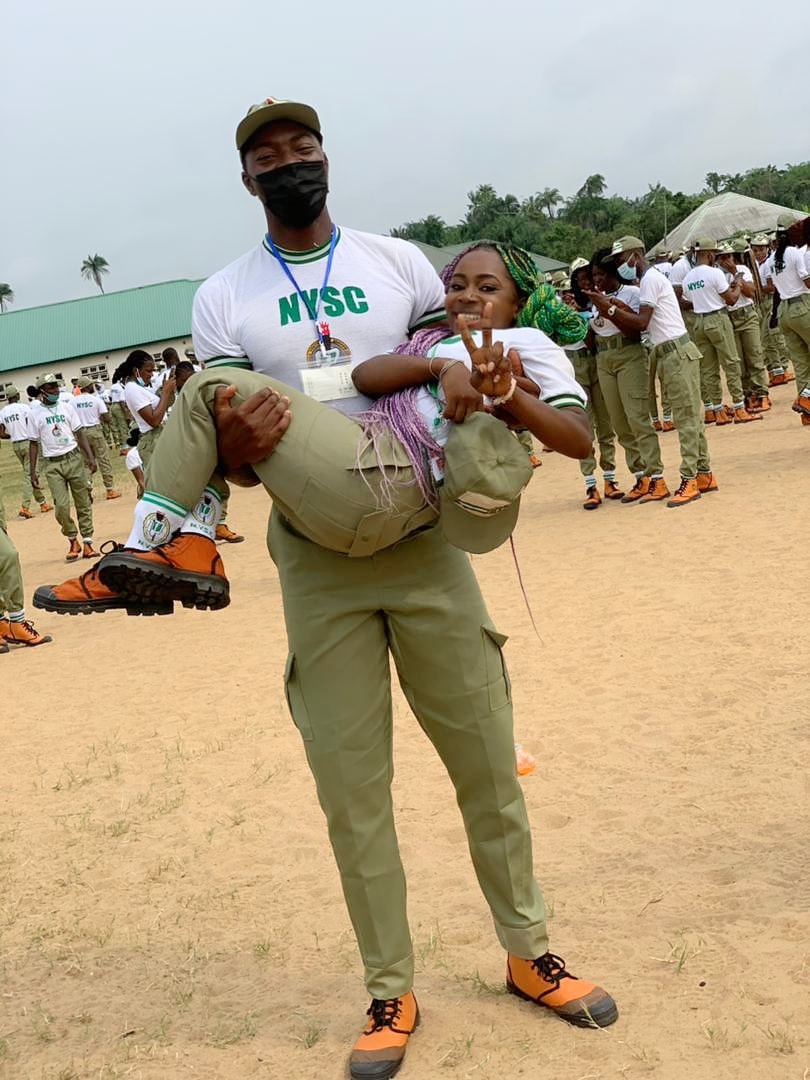 The graduate of the University of Calabar, shared her thoughts in a chat as she recounted how they met NYSC orientation camp in Bayelsa State but she redeployed to Delta state.
Ruth, who has now completed her programme said they were not friends initially but after he put her on his shoulder to enable her get a clearer view during an event in camp, they got close.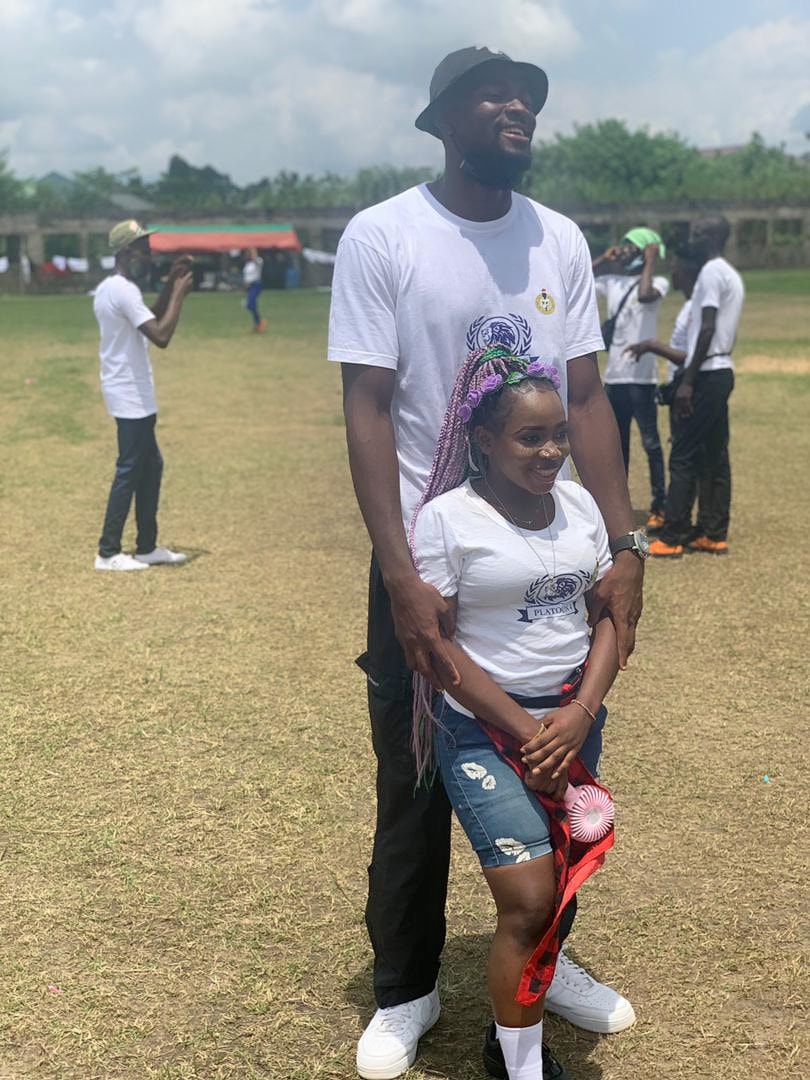 She narrated; "We started getting attention and favour in camp. People started calling us a couple. When we went to the market, people gave us discounts. We got special attention. I started liking him to the point that each time I was outside my hostel and didn't see him, I would call to ask him where he was. We became close and I started giving him the green light. When we left the camp, we kept in touch and decided to take the relationship seriously. Since we couldn't see, I kept in touch through calls."
On what she thinks would be the reception of his family and if she has met any of them, the diminutive lady said;
"I have spoken with his sister on the phone. I also spoke with his friends. My biggest fear is that his family members may not accept me because of my height but I think love conquers all. But I don't think I have any worry about his height; I have always wanted a man that is taller than I am so that our children won't be too short."
She thought it would make sense if his family "should consider someone who shares a future with him (Philip), someone who completes him. They may think I am not tall but some ladies are not tall but have the characteristics of a lady he wants. Some may think a lady is not compatible with a guy because she is not tall; so, they focus on one (per cent), which is the height, and neglect the 99 (per cent), which may be other things like humility and fear of God. People should not focus on height; height should not be a problem. They should focus on other things."